Willingham Theater and Willingham Performing Arts Academy Present Classic Neverland Story "Peter and the Starcatcher" LIVE June 10-13, 2021 | Music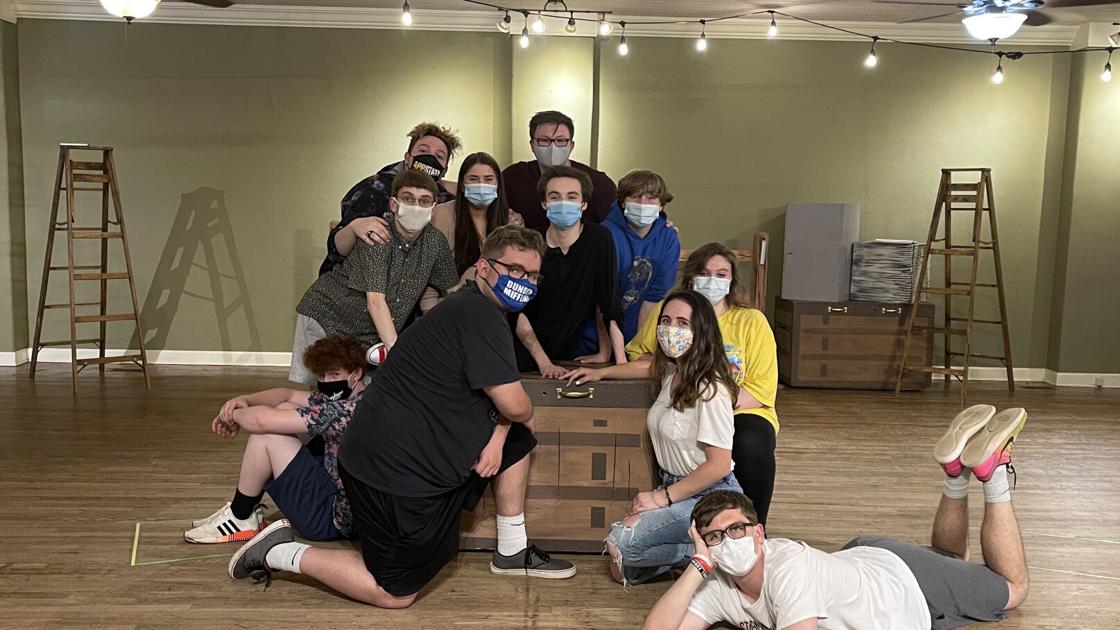 [ad_1]

(Yadkinville, NC) – The Willingham Theater is excited to present the stage adaptation of Dave Barry and Ridley Pearson's whimsical novel, Peter and the Starcatcher, to celebrate their return to theater! Three orphan boys, one with no name, and the stubborn Molly face off against villainous pirate Black Stache and a dozen others aboard two ocean-swept ships bound for the remote kingdom of Rundoon. Join them all in their frantic race for the Queen's treasure and an unnamed orphan's quest for a name and a world to call his own. Watch as a small group of actors bring two seagoing ships – and the sea itself – to life on the intimate stage of the Willingham Theater. An adult sequel to Peter Pan adapted for the stage by Rick Elice. Peter and the Starcatcher is an imaginative origin story for Neverland and its heroes. This show will be presented at the Willingham Theater from June 10 to 12 at 7:30 p.m. and on June 1315 hours.
Peter and the Starcatcher is a tale built on imagination and magic. Theater is a process and a journey. For this reason, the Willingham Performing Arts Academy wants to give you a glimpse of a workshop-meet-stage experience. Come with your imagination at your fingertips and you will leave with a heart filled with magic.
Directed by Jessie Grant / Presented by Willingham Performing Arts Center.
Tickets and additional information
What when: "Peter and the Starcatcher" – June 10 and 12 at 7:30 p.m. June 13 at 3 p.m.
Tickets: $ 22. Tickets for these shows can be purchased at www.yadkinarts.org or at the ticket office from 10 a.m. to 4 p.m. Monday to Friday.
Or: Willingham Theater, 226 E. Main St., Yadkinville
About the Yadkin Arts Council
The mission of the Yadkin Arts Council and the Cultural Arts Center is to enrich the lives of every citizen of Yadkin County through a wide variety of arts programs that touch, inspire and engage creative minds of all ages and all. horizons. We believe art is transformational. The arts open the mind, free the imagination, and help people see the world from different angles.
The Yadkin Arts Council is a 501 (C) 3 non-profit organization dedicated to enriching the lives of citizens of Yadkin County through the arts. In September 2010, the council opened the new Yadkin Cultural Center, providing a home for the arts in Yadkin County. It includes the Welborn Gallery, Willingham Theater, Center Bistro, classrooms and meeting rooms, staff offices and working artists' studios. The Yadkin Arts Council website at yadkinarts.org provides up-to-date information on existing and upcoming exhibitions, events and programs and offers forms and rules for artists wishing to submit works of art for future exhibitions and jury exhibitions.
About the Willingham Performing Arts Academy
The Willingham Performing Arts Academy is located opposite the Yadkin Cultural Arts Center and is managed by the Yadkin Arts Council. WPAA is a creative team, an educational studio and the fulfillment of a lifelong dream. Its mission is at to expand hearts and minds on and off stage, and to enrich, educate, create, entertain and collaborate with our community through professional quality productions and training.
About the Willingham Theater
The Willingham Theater hosted its first performance in December 2012, just two years after the Yadkin Cultural Arts Center opened its doors to the citizens of Yadkin County. While many may dismiss the power of a small town theater, we love to prove that we can indeed bring the excitement and experience of big cities to our small town. Our state-of-the-art theater can accommodate 193 guests and presents a variety of captivating shows ranging from music, dance, theater, comedy and even film. In addition to plenty of seating, the Willingham Theater boasts remarkable cutting-edge technology. The Willingham Theater is owned and operated by the Yadkin Arts Council.
This project was supported by the NC Arts Council, a division of the Department of Natural and Cultural Resources. www.NCArts.org.
[ad_2]