White House reader says it's time for a change – Hamilton County Reporter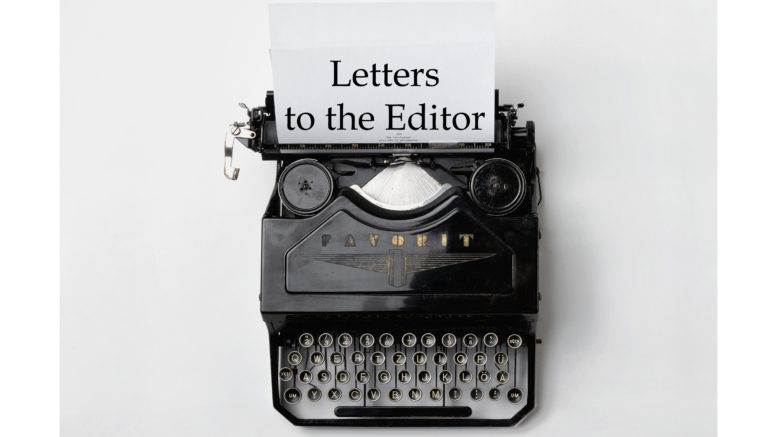 [ad_1]
Letters to the Editor do not reflect the opinions of The Reporter, its editor, or its staff. You can submit your own letter to the editor by email to [email protected].
---
Mr. Editor:
Have you seen him? It didn't last long, and in a week or two it will be gone. But for at least a few days our Marxist media were forced to tell us the truth.
They did not have a choice.
The humiliation the Biden administration inflicted on us was so obvious and undeniable that even they couldn't get away. For a few precious days, they had to painfully and accurately report that the clumsy shell of a man they helped put in the White House had royally screwed the dog. Even the media could not support the White House story that the Afghan exit was a monumental success. Yes, just like the Titanic was a great cruise.
Today, Biden's White House has finally been able to move from damage control to a full-fledged rotation, and the media will eventually pivot as well – to the partisan hacks they once were. Biden is already claiming a participation trophy for putting out the massive dumpster fire he created. Earlier, the president is on television congratulating himself on having met the 13 flag-draped coffins that he left exposed to enemy fire. Interestingly, he didn't mention how unhappy families were to meet him. Oh, and he also swept away those who are still trapped behind enemy lines for being too stupid to come out. This last 10% is not his fault.
This president is not worthy of the post in which he sits. He is the only president in modern history to have ordered the world's best fighting force to sneak and sneak out of a battlefield under cover of darkness. He is also the first to surrender without warning our allies, effectively leaving them to fend for themselves. And of course, he offered the mandatory "it's Trump's fault" excuse.
Hopefully, weak-kneed Republicans discover rare courage and step up to fill the void created by that incompetence. Maybe they can put the video clips of the many outright lies and deceptive messages together long enough to induce a meaningful impeachment effort.
America as we know it will not survive under the "leadership" of this spoiled fool and his Marxist puppeteers. He MUST be removed from office.
Mike Pflum
Waverly, Ind.
[ad_2]