There is no crisis | Journalist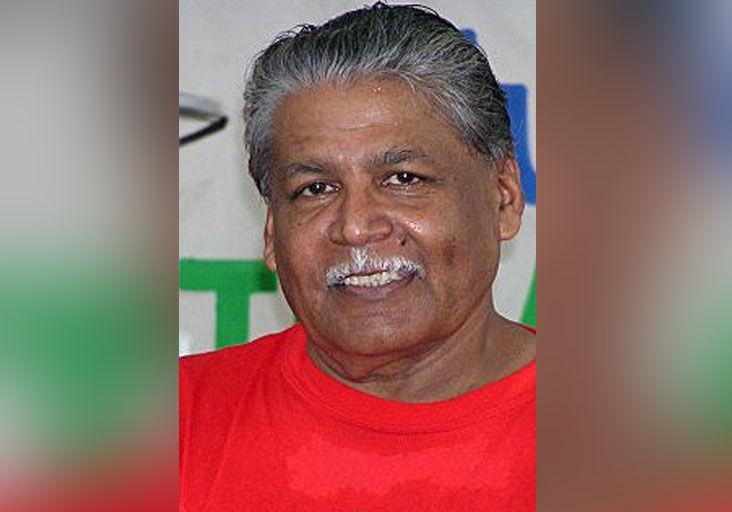 [ad_1]
It saddens me to write what I am about to write, but it is a harsh reality that we have to face and fight, or, if we are the unpatriotic cowards that many think we are, then we might consider joining millions of others around the world who give up all hope in their native lands and become refugees, moving like nomads wherever the wind and other refugees take them.
Less than four years ago, we watched with great contempt garnished with a little pity as thousands of Venezuelans, allegedly fleeing Nicolás Maduro and a collapsing Venezuela, made their way to our country to seek a better life. They came in fleeing canoes, in boxes transformed into rafts, with all the means at their disposal. Today we are where they were then. Just let a bunch of dissidents, fed up with rutted roads or dry WASA taps, start the exodus, put a few remote villagers who are upset that they've lost their homes or jobs in the heat of the Covid crisis, charge up. them on an excuse- for a boat and heading to South America, and all the major news houses in the world will break away from the Mexico-U.S. border, abandon Afghanistan and Myanmar, and before you remember the taste of cheese, Trinis on Time magazine has you covered!
I'm telling you, if there is a country that has a death wish, where the population, or half at some point, can't wait to see it implode, its economy crumble, its people plunged into poverty. , its institutions fail, it is Trinidad and Tobago. I watch with shame and growing concern as large numbers of Trinis invite misery to join with themselves in despair and help tip this once-prosperous little island into the abyss of failed states. Even more ominously, they seem to think nothing of driving the mass of bastards into canine madness, like some fictional horror species leaping from Stephen King's scariest novels, into war against anyone who dares to think differently from them.
The bold accusations I make here are likely to be called cheap unscientific fiction, especially by those who carry the whistles to let go of the dogs. I assure readers that I have not lost my mind. I have observed the strategic deployment of Agent Provocateurs, the sugar coated lies to resemble the truth they have systematically spread across social media and word of mouth in the communities they control, and how they stirred up trouble, using half-truths to pollute already primed minds, absurdity with short fuses and powerful detonators.
The stage is set for anarchy. The guns that appear to enter this country in containers and the ammunition in ship cargoes can be seen, heard and, yes, felt as they strike targets almost at will, in broad daylight, on busy streets.
In case you haven't noticed, we are already at war, a campaign waged by invisible hands, faceless puppeteers who don't think of reducing this country to utter chaos. Note that I have so far refrained from commenting on the masquerade being played out in the courts, in Parliament, in secret chambers where plots are being hatched. I have seen my media colleagues and brilliant commentators fall into the trap of untreated scented sewage to mask the stench.
Let me tease your brains out a bit. How long have those in authority known that Gary Griffith's contract as Police Commissioner is about to expire, and what they need to do to make the transition a smooth one? I should think about three years old, at least. How long have the lawyers who have been lining up to challenge the process – which they 'stumbled upon' when Griffith was appointed 'Acting Commissioner,' presenting an open and easy target for any two-bit lawyer – have known about them? loopholes in the law? Hell think, man, think. Not only will they have known the loopholes, but many of them were members of Parliament who studied the laws when they were in the form of bills, so they were the architects of the loopholes. Sounds familiar? It is because they are familiar.
So now they expect to block the appointment of a new commissioner to the courts here in London for years to come, and then they brag that the police service is headless, brainless, bruised and useless. And by a curious coincidence, a wave of shootings in broad daylight erupted, making the country appear ungovernable.
Institutions like the TTPS, the armed forces and even the civil service are so structured that they can operate and operate transparently, regardless of who is absent from the head table. The commander is killed, the second or third rises … and the body remains intact. There is no crisis. Or, if there is one, it is in the bosom of the devious politicians who made it, and who expect to profit from it. Nuff said.
[ad_2]