The performing arts center could be ready by November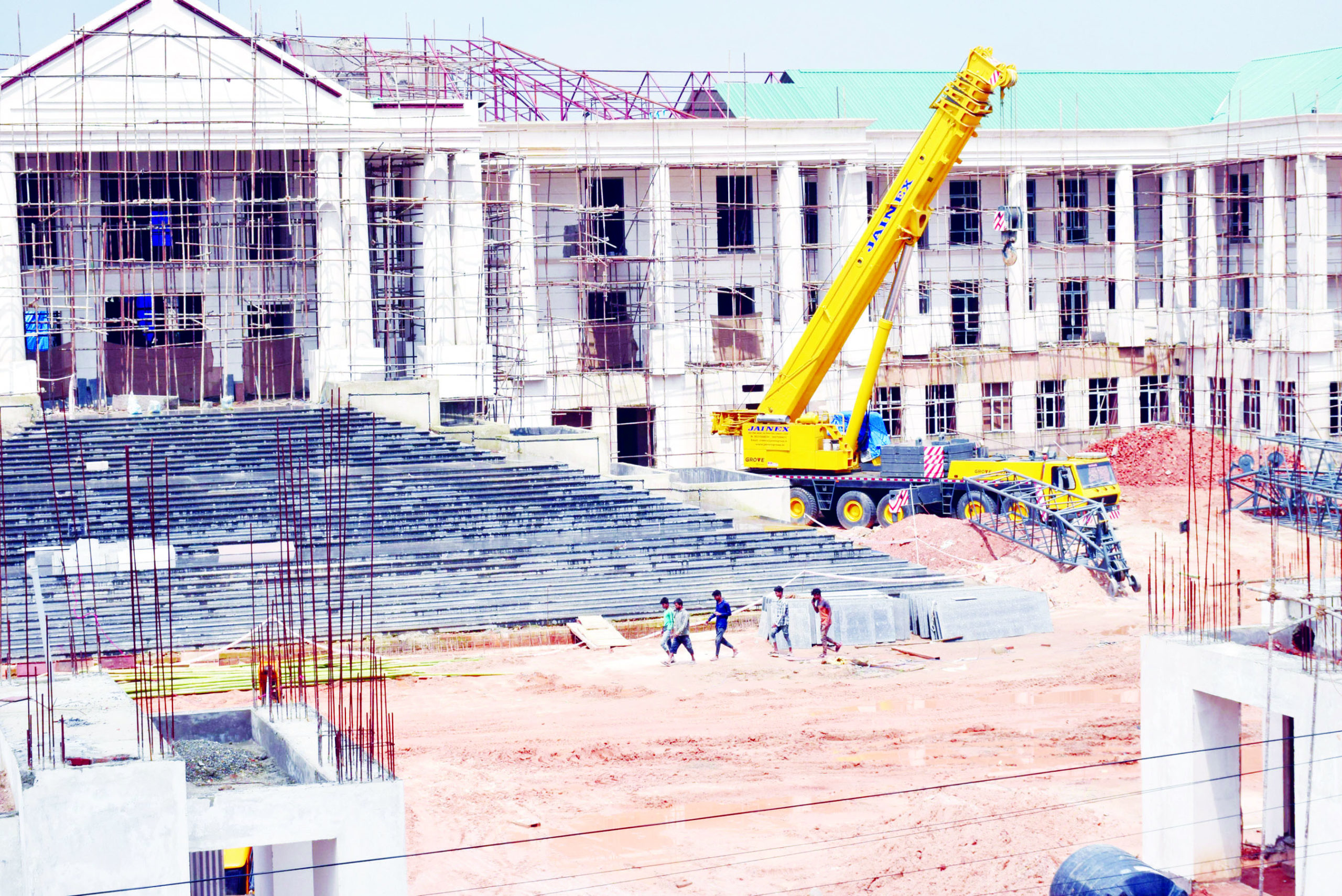 By our journalist
SHILLONG, June 4: The state government has set a target to complete the construction of the Shillong International Center for Performing Arts and Culture (SICPAC) in Mawdiangdiang in New Shillong Township by November this year.
The state-of-the-art project is 98% complete. Work for set design, sound and light is underway, sources said.
There is no cost escalation despite a delay of a few years, the sources said, adding that the government is working within budget.
The Hindustan Steelworks Company Ltd, a central government UAP, is managing the project, funded under the central non-perishable resource pool.
The cost of the project is Rs 151.33 crore. The Center's share is Rs 136.20 crore while the State's share is Rs 15.13 crore.
The Center has not yet released its full share. SICPAC's facilities include a multi-purpose theater with a capacity of 1,750 seats, an open-air theater with a capacity of 15,000 seats, and parking.
The project was sanctioned on March 27, 2014 and the contract was awarded on February 25, 2015.
SICPAC will also have performance space, banquet halls, international guesthouses and an international convention center.
It will house an art gallery, a tribal museum, a banquet hall, offices, a multimedia center, a food court, a firefighting and prevention system, an effluent treatment and waste recovery system. rainwater.
The facility was envisioned to host music, dance, theater, film festival and other activities that would promote culture and the arts, especially those of the northeastern states through cultural exchange with various states in India and other countries.