The Cultiver Festival will feature music and art at Mont Saint-François | New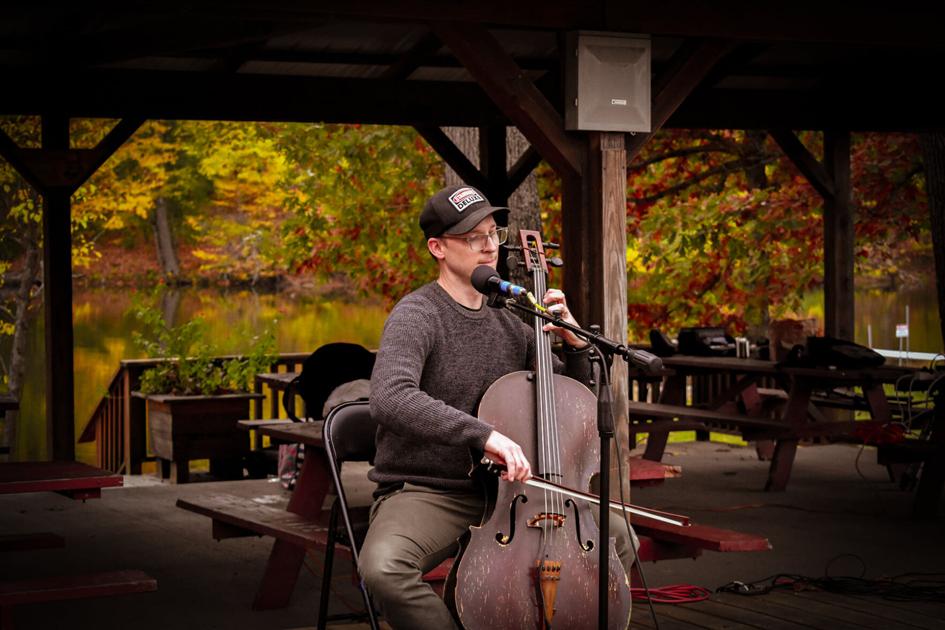 FLOYD COUNTY – An upcoming festival will combine art and nature in a picturesque setting.
The inaugural Cultivate: Art, Music and Nature festival will take place this Saturday at the Mount Saint Francis Center for Spirituality. The family-friendly outdoor festival will feature performances by local musicians, as well as art installations and art activities.
Louisville-based cellist, composer and singer-songwriter Ben Sollee hosted the event and he will also be performing at the festival. Performances will take place at the lakefront of the 400-acre nature reserve.
A number of local artists will be presenting and creating artwork during the Cultivate Festival. At nightfall, a floating lantern ceremony will take place on the lake.
All proceeds from the festival will be donated to the Mount Saint Francis Center for Spirituality. Food and drinks will be available from Fistful of Tacos, Falls City Brewing Company, 502 Winery and Dogebean.
Debbie Nichols, director of grants and special projects at the Mount Saint Francis Center for Spirituality, said the event explores the topic of sustainability and "the relationship between music, art and nature and how these fit together. complement and support each other ".
"We want to raise awareness of how art, music and nature bring us all together in the community, bringing hope and inspiring positive change," she said.
Nichols said organizers hope to expand the event next year to a one-day event with more artists, musicians and dining options.
Other musicians featured at Cultivate include the Hot Sauce Brass Band, a New Orleans-style marching band, and Blakeley Burger, a musician and songwriter who plays violin, guitar, and mandolin.
Joe Autry, a sculptor who creates with materials ranging from wood to ice, will create a giant sand sculpture by the lake. About 20 tons of sand have been delivered to Mont Saint François, and people will also be able to create their own sand sculptures during the event.
Sculptor Matt Weir will present a series of sculptures titled Predator / Prey, which focuses on the domestication of the earth and the negative effects on the natural world. Artist Al Gorman, known for creating works of art from discarded objects found in river debris at Ohio Falls, will also showcase his work.
Artist Chris Chappell will complete his mural on the wall at Pump House Studio in Mount Saint Francis, which he started earlier this month. The work celebrates the environment and is inspired by the writings of Pope Francis urging global action on the issue of climate change.
Painter Karen Boone will demonstrate how to create paint using long-lasting natural pigments, which she uses in paintings inspired by her hiking experiences. Participants can learn to create their own painting, which they can use to paint a community canvas that people will contribute to throughout the event.
Cultivate will also feature the Squallis Puppeteers, a Louisville organization offering performances with large, handmade puppets.
Photographer Daniel Dempster will be available at the Mary Anderson Center Gallery to talk about his exhibition "Through The Seasons," which is part of the Louisville Photo Biennale. The exhibition presents the nature of Mont Saint François.
Brother Vincent Petersen, Brother Artist Resident and Retreat Facilitator at Mount Saint Francis, will be exhibiting his work in the Pump House Studio.
The festival corresponds to the mission of Mount Saint Francis, in particular by emphasizing "spirituality, ecology and aesthetics," he said. He looks forward to the floating lantern ceremony, which he describes as a "universal prayer for peace."
"These all go together, and if anything, it brings people together at a time of so many divisions through music, the environment, our love for our common home, our planet and also the love of the things that are transcendent, "said Petersen. "It brings everything together. "
Nichols emphasizes the centre's focus on art and sustainability – Mount Saint Francis leads both the Franciscan Earth Care Initiative and the Franciscan Arts Initiative.
Through the Earth Care Initiative, Mount Saint Francis installed solar panels, switched to geothermal energy in the chapel, and added electric vehicle chargers. noted.
The art initiative features exhibitions, events and art classes, and in November, Mount Saint Francis will begin renovations to the Mary Anderson Center to expand gallery space, she said.
Saturday's festival has limited seats and will follow COVID-19 protocols such as social distancing.