The Best Practical Horror Effects Ranked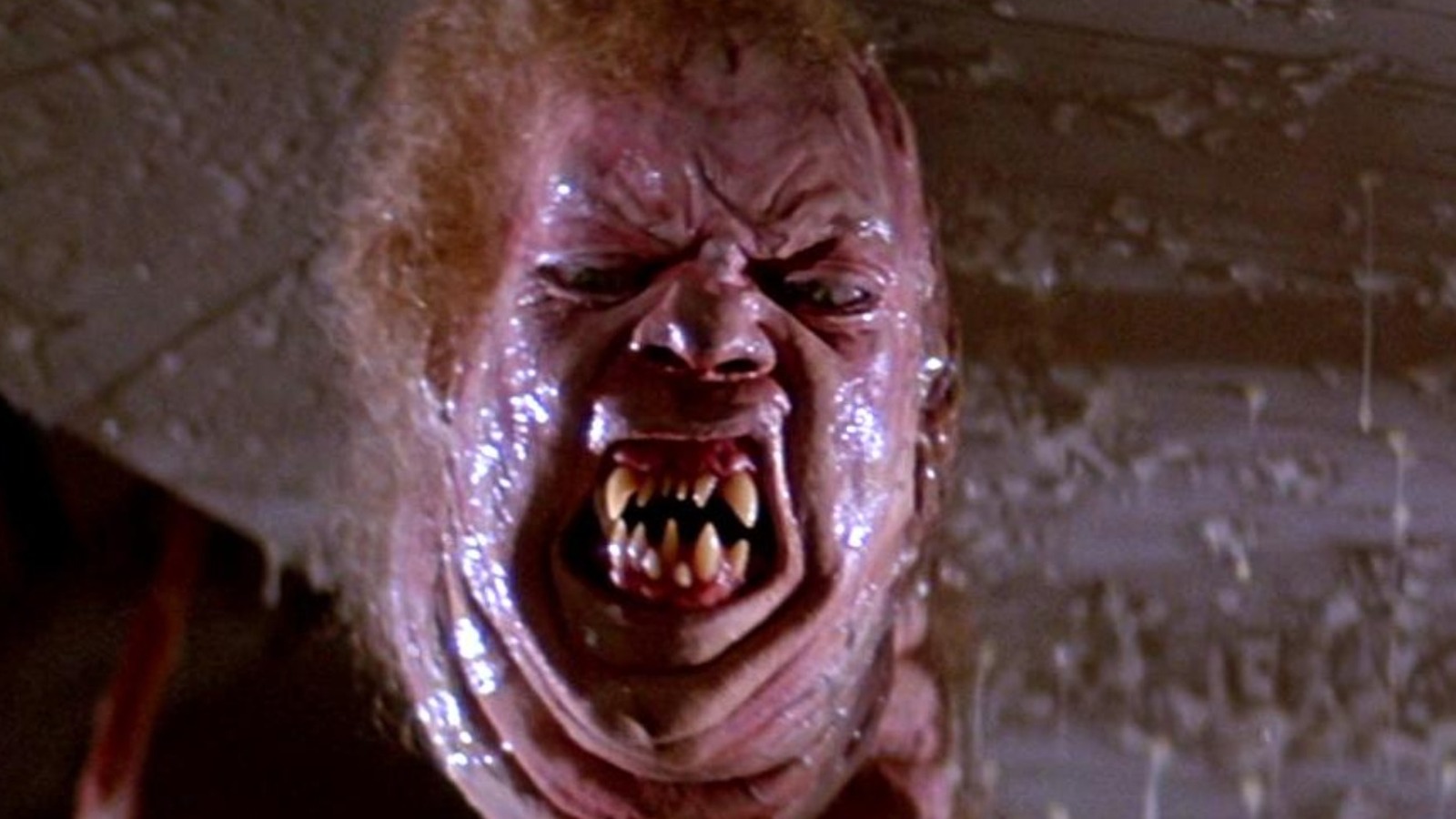 Aside from a signature Dokken theme song, the most memorable thing about this Wes Craven classic is its jam-packed embrace of practical effects depicting Freddy Krueger (Robert Englund) tormenting teenagers in a mental hospital.
The "keep it real" aesthetic is particularly effective here due to the nature of the franchise, in which Freddy uses the dreams of the victims against them. For this reason, anything goes, and a dream can quickly turn into a nightmare. It's a realm where Freddy has all the power – unless the so-called "dream warriors" can learn to use his limitless laws of nature for their own defense.
A psychiatric patient in this third Freddy film falls prey to her own sleep. Her name is Jennifer (Penelope Sudrow) and she dreams of becoming a television actress one day. After falling asleep, she thinks she's watching a talk show with Dick Cavett interviewing Zsa Zsa Gabor – but as the television goes haywire and she steps closer to investigate, Freddy knocks. A pair of metal circuit arms protrude from the box, grabbing Jennifer and lifting her off the floor. Freddy's head then emerges from the top of the television, offering a smirking goodbye.
"That's it, Jennifer. Your big TV break," he chuckled. "Welcome to prime time, bitch."
Jennifer's head is then rammed through the television, killing her instantly. It would go on to become one of Freddy's most creative and memorable stalking sequences, and looking back years later, it's a great example of how practical effects, because they can be clunky and off-putting, can make a scene even more exciting.