Russian TV analyst wants GOP midterm victory to weaken Ukraine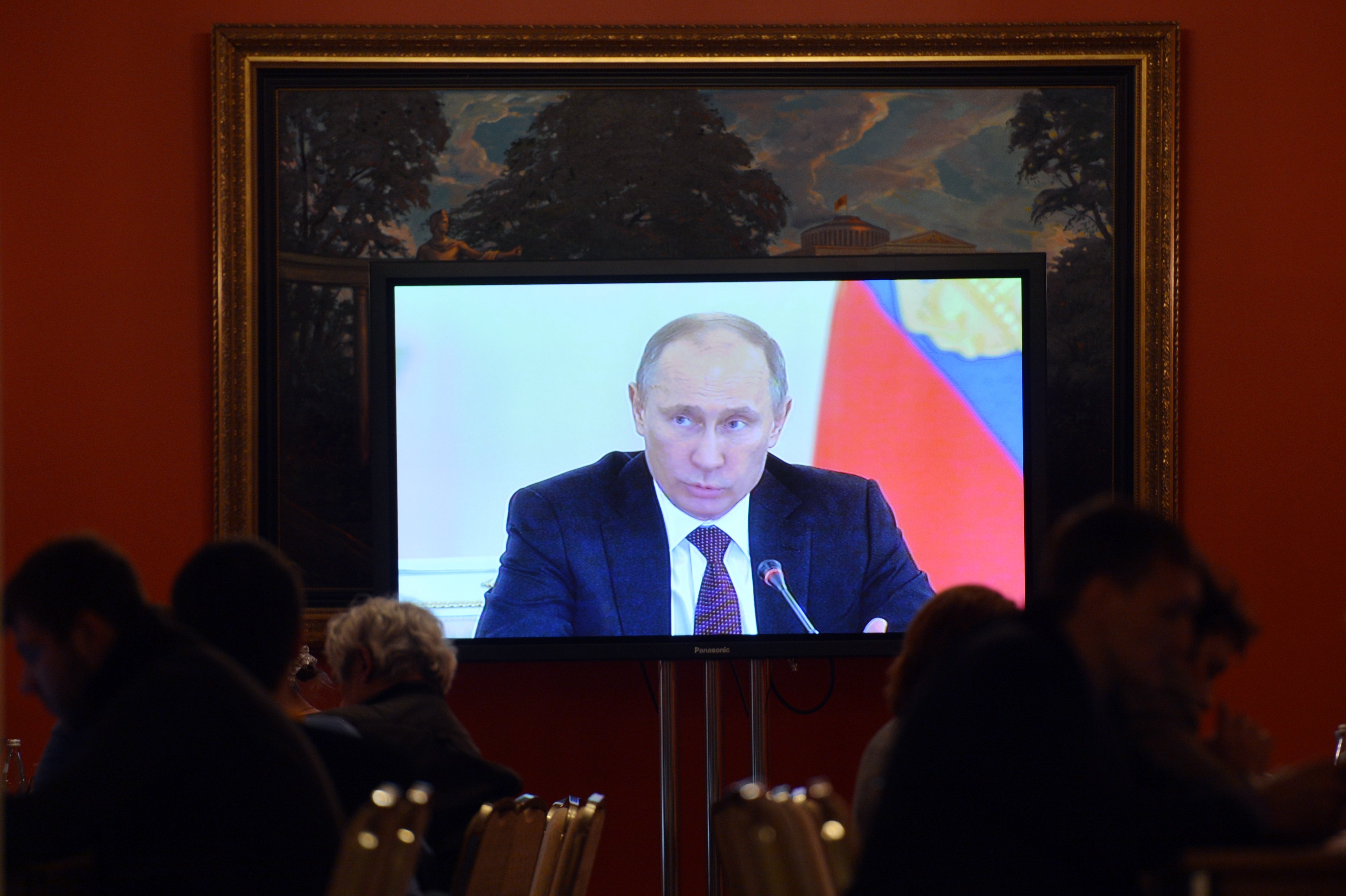 Russian state television pundits expressed their support for the Republicans in a social media segment posted Thursday and argued that aid to Ukraine would be cut off if the party took control of Congress after the elections in mid-term.
During the segment, which was posted on Twitter by daily beast Russian Media Monitor columnist and founder Julia Davis, state TV host Dmitry Suslov predicted that the "cornucopia" of funding for Ukraine "will gradually run out".
"Based on the midterms outcome, the main day of voting will be on Tuesday, many Donald Trump supporters are expected to end up in the House of Representatives, they share the 'America First' premise, and believe that in light of domestic difficulties in the United States, it is inappropriate to continue distributing billions of dollars to the Kyiv regime," he said.
Suslov mentioned Representative Paul Gosar, a Republican from Arizona, who last month invited Russian President Vladimir Putin and Ukrainian President Volodymyr Zelensky to Arizona for peace talks.
"Will there be more of those voices like Paul Gosar, more of those members of Congress?" He asked.
Political scientist Sergey Sudakov added: "I think there are more and more every day."
"Americans are starting to look in their pockets, including these politicians who are not indifferent, they are asking a simple question: Trump's formula 'Make America Great Again', MAGA, these are the guys who are starting to say 'Why are are we funding not just America's interests, but Biden's personal interests, the interests of the puppeteers who stand behind Biden's back?… A key question arises, an election will be held I'm sure that the Republicans will win. What happens next?
Sudakov also suggested that in the midterm elections Americans won't want to vote for governors who support funding Ukraine.
"They say 'I don't want to vote for this peddler!' For reasons I don't understand, he's throwing my taxpayers' money into the war that I don't benefit from," he said. "The most important question being asked by American voters right now is, 'When am I going to recoup the expenses that I personally spent on the war that I don't need.'"
Russian state television pundits have expressed support for former President Donald Trump. In September, state television commentators called Trump "beloved" and "our candidate."
GOP leaders have been somewhat at odds over funding Ukraine's war efforts. While Senate Minority Leader Mitch McConnell has said the upper house will continue to provide aid to Ukraine, House Minority Leader Kevin McCarthy has suggested funding for the Ukraine could decline if Republicans regain control of the House in 2022.
"People are going to be sitting in a recession and they're not going to write Ukraine a blank check," McCarthy said. "They just won't… It's not a free blank check."
Representative Liz Cheney, a Republican from Wyoming, blasted McCarthy's comments, calling them "shameful."
McConnell pledged to send more money to Ukraine.
"Russia continues to escalate attacks on Ukraine's civilians and energy infrastructure. The lessons for us are clear," McConnell said in a statement last month. "The Biden administration and Ukraine's friends around the world must be quicker and more proactive in getting Ukraine the help it needs."
Newsweek contacted the Republican National Committee and the Russian Foreign Ministry for comments.