Return of the Chicago International Puppet Theater Festival | Chicago News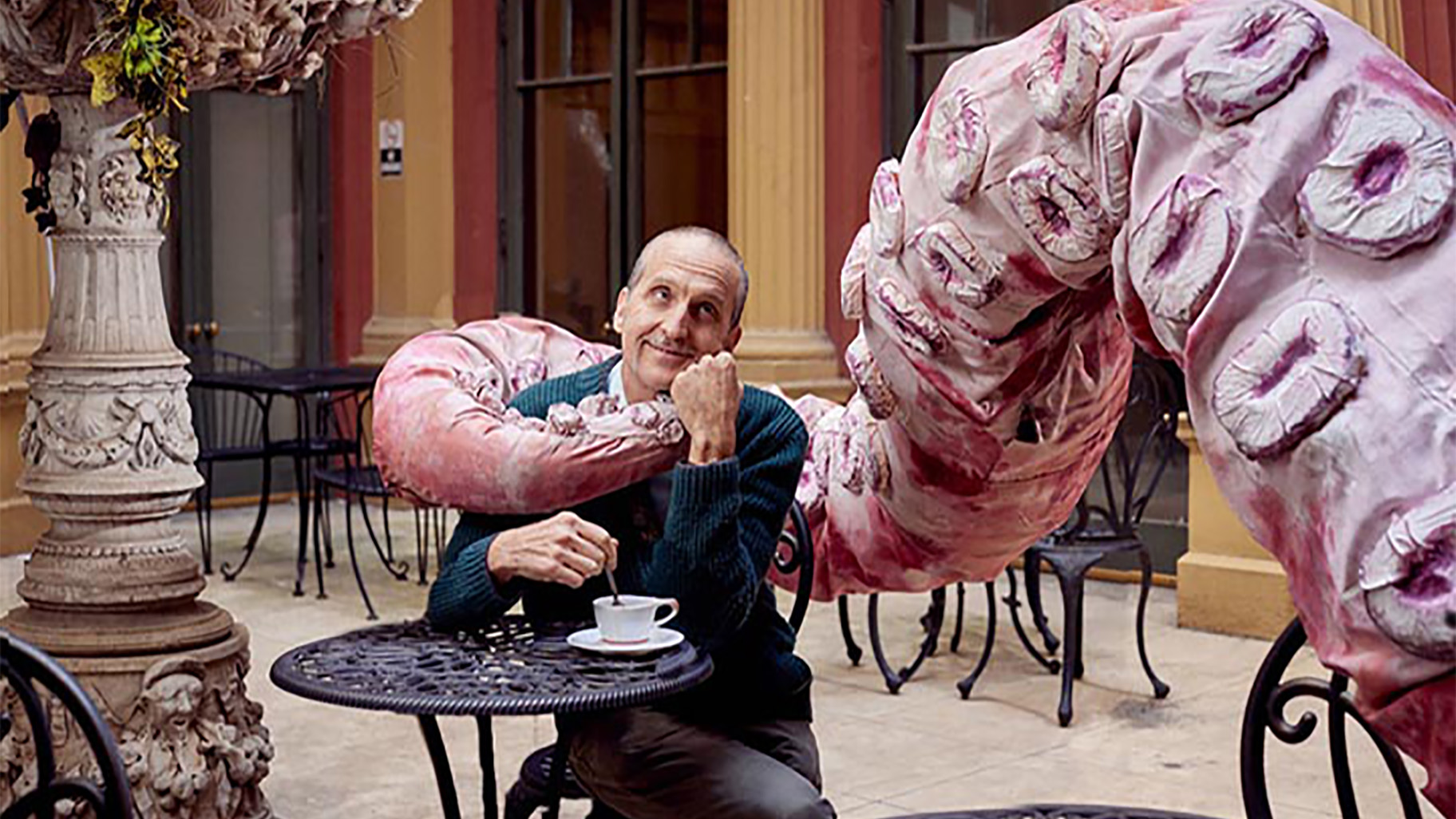 The stages of local theaters will soon be populated with puppets.
The Chicago International Puppet Festival returns for 10 days, and Thursday is opening night. We spoke with Blair Thomas, the behind-the-scenes puppeteer who pulled a lot of strings to keep this festival on the calendar.
TRANSCRIPTION
Marc Vitali: During a rehearsal, the Paul Bunyan puppet hand-made by a puppeteer swings his axe.
And a Bigfoot puppet, made of redwood, walks among the trees.
In the Fine Arts Building, the Chicago Puppet Studio is a space to rehearse, teach and create.
It is also home to the Chicago International Puppet Festival.
Blair Thomas, Chicago International Puppet Festival: Puppetry dates back to the ritual roots of ancient cultures. Today we see her in a secular form, but a puppet when she appears on stage, it's very simple what she does. He enchants us with his credibility and the skill of the puppeteers in bringing the puppet to life. You understand it's not real, but it represents it so well that you can enter into the puppet experience.
Vitali: Due to travel restrictions, the festival focuses this year mainly on American artists
Although the lineup includes puppets by South African artist Janni Younge in an adaptation of Tony Morrison's novel, 'The Bluest Eye'.
This will be performed live at the DuSable Museum.
At the Chopin Theater there are performances by Josh Holden, who toured with "Avenue Q" and worked with the Jim Henson Company on "Sesame Street".
And at the Wrigley Building, an ephemeral window houses puppets who live in a fake grocery store where everything is plastic.
Thomas: We have a variety of puppets. One of the most important is called the bunraku where there is a doll, like this Pinocchio here on the chair, where people operate all his arms and legs. And we have giant puppets, the Bread and Puppet Theater, a very famous company in Vermont with their historical reenactment work.
Bringing it all together was no small feat.
There were myriads of challenges. It was amazing. All the things you can imagine. There is an ecosystem that creates the arts and there were cracks and breaks everywhere we looked. But it's been exciting, and we have some great artists who rise to the occasion and get their productions done.
This time now, where people's lives are at stake, when our ways of life have changed so drastically, we are beginning to understand how much comfort we can take in the arts themselves. We turn to music; we turn to storytelling. And puppetry is an art form that uses many different modes of expression, from storytelling to live music to the sculptural forms of puppetry. And being in the room with the work is like when you go to the museum, and you stand in front of a Monet and you've never seen him in person. It's so different. It's live and in front of you.
More on this story:
The Chicago Puppet Festival opens Thursday and lasts for 10 days. Some shows are free, others charge a fee. Please note that while much of the work is family friendly, other shows are aimed at mature audiences.
---