Paradise Symphony Orchestra will play the season finale on Sunday | Local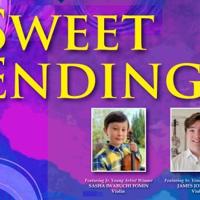 PARADISE, Calif. – On Sunday, the Paradise Symphony Orchestra will play its season finale at the Paradise Performing Arts Center.
Two talented young violinists will be honored. They are the winners in their age categories of the Arlene Harms Young Artist competition.
James Johnston d'Anderson, 16, chose Introduction and Rondo Capriccioso by Camille Saint-Saens.
Sasha Iwabuchi Fomin de Chico, 11, will perform Bach's Violin Concerto #1.
To complete the last "Sweet Endings" concert of this symphonic year, four pieces distinctly identified with European countries.
Cavalleria Rustico by Italian composer Pietro Mascagni. Like many romantic plays, this one is moving and very dramatic, all about lost love.
Englishman Elgar's Serenade for Strings was known to be the composer's favorite of all his works. Most Americans are familiar with Elgar's most famous work, Pomp & Circumstance, used on graduation day.
March Slav is Russian Peter Tchaikovsky's fundraising composition to help Serbia (which the Russians supported) fend off the Ottoman Empire. It includes one of his most famous compositions, The 1812 Overture.
In Finland, Jean Sibelius also joined a political demonstration, but this was for freedom of the press and ultimately Finland's survival as an independent country from Russia. He wrote Finlandia as a symphonic poem, a symbol of this national struggle.
Tickets are available online or on the night of the concert at the Performing Art Center, 777 Nunneley Rd., Paradise.
The concert on May 29 will begin at 6 p.m.