Pakistan takes longer to gestate than others and no one knows who is running the country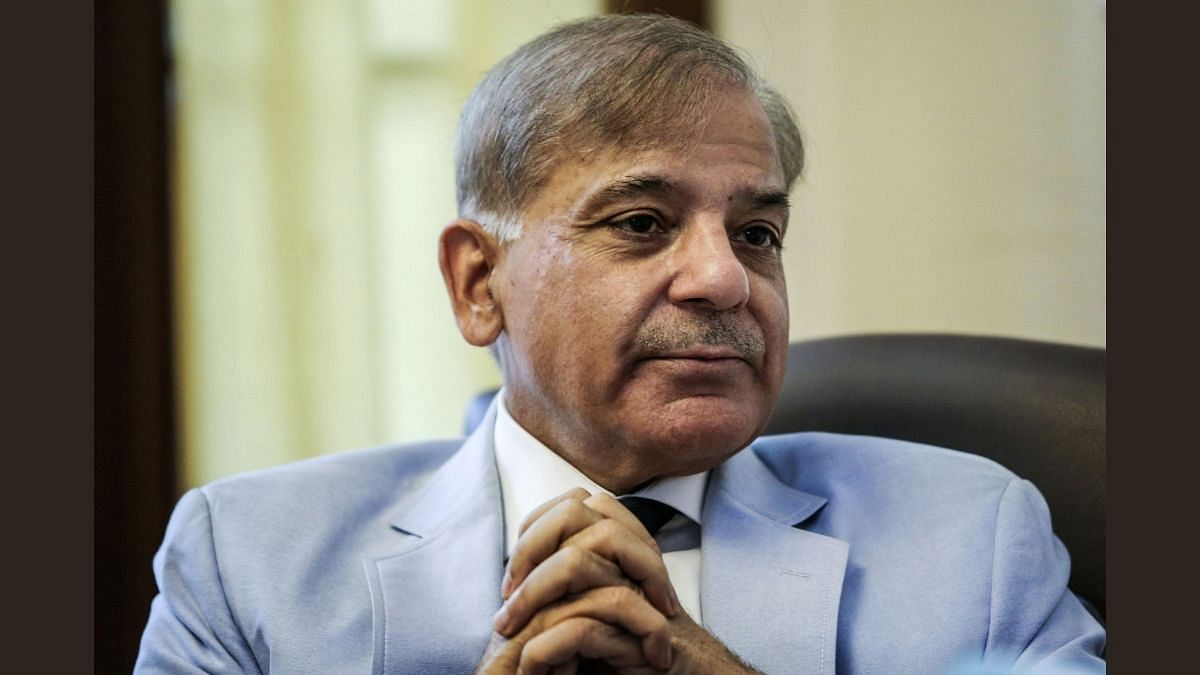 SSome theists believe that the survival of Pakistan is the benevolence of an overworked deity. Others that nations take time to become states. It's just that Pakistan takes longer to germinate than the others.
This issue has come to the fore again with two related incidents. On July 21, Mr. Tariq Fatemi (Special Assistant to the Prime Minister for Foreign Affairs) met with US Under-Secretary of State Wendy Sherman to reaffirm "common goals of expanding relations by strengthening economic and trade ties" . The meeting was hosted by our seasoned Ambassador Masud Khan.
On July 22, the Foreign Ministry in Islamabad publicly disavowed the meeting. He clarified that "Mr. Fatemi is on a private visit to Washington and [the] The Department of Foreign Affairs played no role in his meeting with US officials."
---
Read also : Pakistan @75 is collapsing, one institution after another. Need urgent repair
---
This is not the first time that Mr Fatemi has found himself the Sharif brothers' lightning rod. In April 2017, he was removed from his special assistant position by Sharif the Elder for his alleged role in "Dawn leaks". Reappointed to the same post exactly five years later by Sharif the Younger, he is now ignominiously disavowed by his ministry.
How did this diplomatic faux pas come about? It is a fact that Mr. Fatemi was on a private visit to the United States. While there, someone older must have suggested that since he was in the neighborhood he might like to visit 'Aunty' Wendy, which he did. Anyone else in Islamabad or Rawalpindi didn't like such harmless socializing. Mr. Fatemi has again paid the price of being an unelected dispensable.
A few days later, sources who "requested anonymity" revealed that COAS Qamar Bajwa had telephoned Mrs. Wendy Sherman to ask the White House and the Treasury Department "to urge the lender [IMF] to speed up the rescue process and immediately release the approximately $1.2 billion that Pakistan expects to receive". In time, the Ministry of Foreign Affairs confirmed the phone call.
This conversation between COAS and the US Undersecretary has a thousand leaves of meaning.
Apparently COAS consulted with the Prime Minister and got his approval before calling "Aunty" Wendy. Even "A" level students know that the IMF does not take orders from the State Department. It may be responding to a wink from the White House but is careful to protect the prerogative of its Executive Council, made up of 24 administrators, elected by the member countries.
As one IMF official explained, "There is a big difference between staff-level approval and board approval. Our stakeholders, the countries that vote on whether they support this or not, make the final decision. That's the difference. So the legally binding step is a board approval, not the staff-level agreement." So we have a foot in the door with a company agreement, but we're not there yet.
Perhaps the IMF Executive Board is waiting to see if there will be a change in Islamabad now that Punjab has slipped out of its control.
Perhaps the IMF is waiting for the appointment of a new COAS. General Bajwa's current term expires on November 22. Its first extension in 2019 by Prime Minister Imran Khan cited 'regional security'; perhaps his second by insecure Prime Minister Shehbaz Sharif could cite "economic insecurity".
Perhaps COAS had to appeal to Uncle Sam through "Aunty" Wendy because US grants given in the past through coalition support funds and other Pentagon euphemisms reduced to drought levels. Is half of Pakistan's budget facing the same insolvency as its civilian half? Some believe this is when the facility should clean up and share with the public the extent of its unsafe spending on social amenities over the years.
So, again, who is running Pakistan? A partisan president, Dr Alvi, who hinted earlier this year that he had no objection "to an early appointment of the army chief", only to have his gratuitous opinion rejected by his own office? Prime Minister Shehbaz Sharif, leading a coalition of 13 practiced Judas parties and contorting himself to stay in power until October 2023? His older brother in London? He wants early elections.
An inexperienced Foreign Minister Bilawal Bhutto-Zardari who has access to foreign assets bequeathed by his mother but not to the capital of his international reputation? Or an army chief who a month ago avoided meddling in politics, but seemingly shunned the national economy?
Will the ruler of Pakistan stand up and be identified? There are more than 125 million voters who deserve to know if they will vote in 2023 (or before) for wooden Pinocchios or their braided puppeteers.
FS Aijazuddin is an author. Views are personal.
The article was first published in Dawn.