New Appointments Announced at the Studio Museum of Harlem, National Gallery of Canada, School of the Art Institute of Chicago, Terra Foundation and More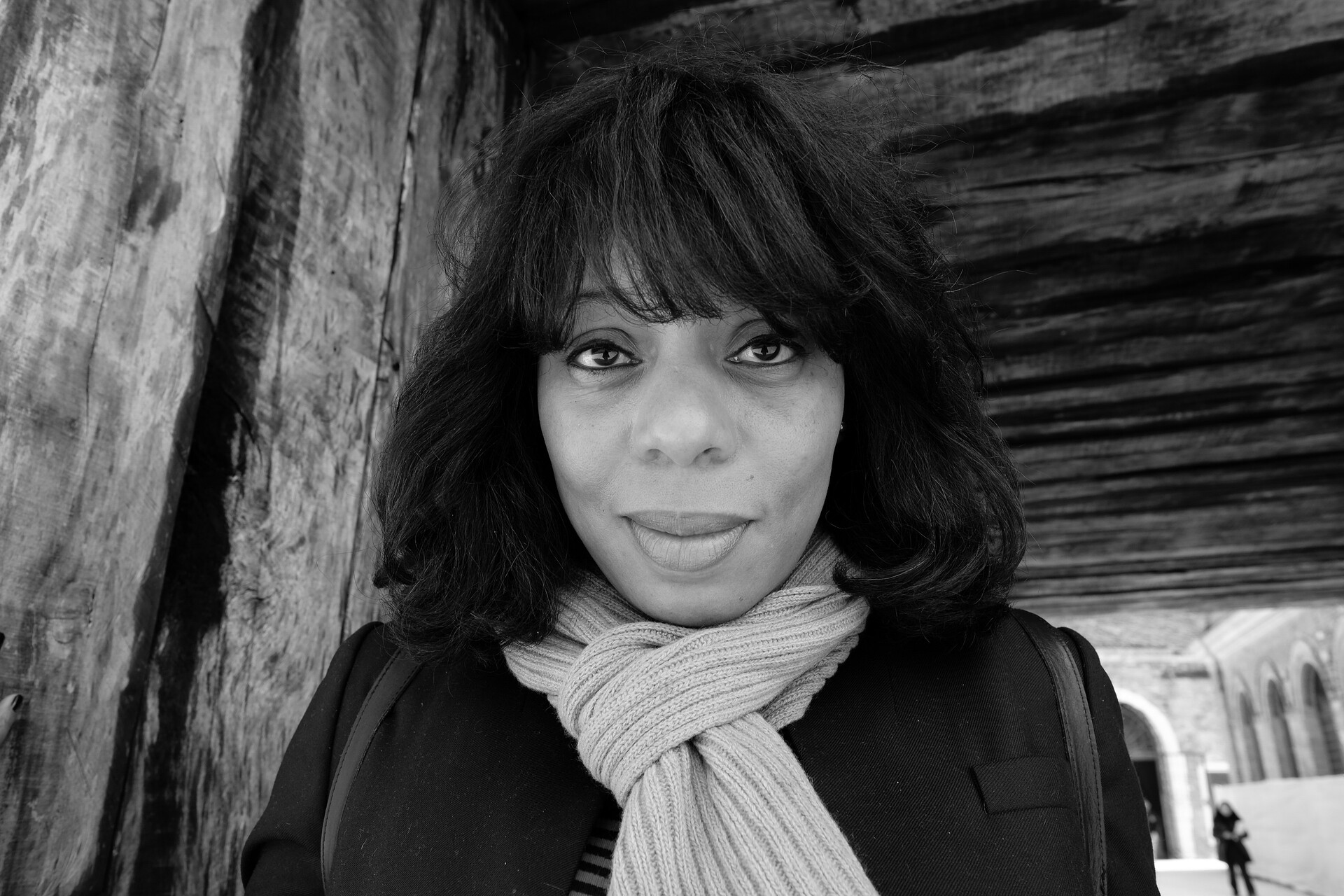 SEVERAL ART INSTITUTIONS have announced notable new curatorial and leadership appointments in the past month, including newly created roles at the Studio Museum in Harlem and the Terra Foundation for American Art in Chicago:

T. Camille Martin-Thomsen is incoming dean of faculty and vice president of academic affairs at the School of the Art Institute of Chicago. | Courtesy of SAIC
T. Camille Martin-Thomsen was named dean of faculty and vice president of academic affairs at the School of the Art Institute of Chicago (SAIC). She will lead the school's academic programs, research and professional practice activities, and faculty diversity and inclusion efforts. An architect and researcher, Martin-Thomsen was previously acting assistant vice provost for academic affairs at the Pratt Institute in New York, where she also taught in the departments of interior design and art and design education. . She joins SAIC on September 1st. | Artistic education
Occupy a newly created position, Amber Esseiva joined the Workshop Museum in Harlem as general curator. The announcement comes as the new Studio Museum building is still under construction on 125th Street. Esseiva will collaborate with the Studio Museum's curatorial team and "advise exhibitions and acquisitions, manage artist relations, and participate in artist advocacy work related to the Museum's mission, while strengthening its ongoing research." She comes to the Studio Museum of the Institute of Contemporary Art (ICA) at Virginia Commonwealth University, where, as a curator, she co-curated the inaugural exhibition of the ICA "Statement" (2018), curated the first solo museum exhibition by Los Angeles-based multidisciplinary artist Kandis Williams, and has also featured solo exhibitions by New York artist, composer and performer Jeremy Toussaint-Baptiste; South African multimedia artist Dineo Seshee Bopape; and Martine Syms, concept artist based in Los Angeles. | After
The board of directors of the National Gallery of Canada (NGC) in Ottawa, Ontario, named Angela Cassie Director and Interim CEO on June 20. Since January 2021, Cassie has held the position of Head of Strategy and Inclusion at the museum. She succeeds Director and CEO Sasha Suda, whose departure was announced earlier this month. At the time, NGC announced that it would begin recruiting a new CEO and appointing an interim chief. Cassie assumes her new role on July 10. | After
On June 17, the Terra Foundation for American Art announced the appointment of Turry M. Flucker as Vice President of Collections and Partnerships. He joined the Tougaloo College Foundation in Tougaloo, Miss., where he is currently Director and Curator of Tougaloo College's Art Collections. In the newly created position at the Terra Foundation in Chicago, Flucker will preside over a collection of American art of 750 objects. It officially starts on August 1. | After
The Terra Foundation for American Art in Chicago also announced four new board members in late April—Amina Dickerson, Eric T. McKissack, Ravi Saligram, and Amanda Williams, an artist and architect by training whose personal exhibition CANDYLADYBLACK is on view at the Gagosian Gallery in New York until July 8. | After
The Detroit Institute of the Arts (DIA) selected Anthony L. Smith as the museum's vice president for public learning and engagement. A Detroit arts educator with more than 30 years of experience, Smith joins the museum from the Detroit Public Schools Community District, where he currently serves as Deputy Executive Director of Fine and Performing Arts. In previous roles, he taught fine and performing arts at the Detroit School of Arts, Cody High School, and Cass Technical High School. News of Smith's appointment to the DIA broke on June 16. His term begins July 12. | ArtDaily
Maya Brooks served as Assistant Curator of Contemporary Art at the North Carolina Museum of Art (NCMA) in Raleigh, North Carolina, and Southeast Contemporary Art Center (SECCA) since June 2. SECCA is an affiliate of the NCMA and the North Carolina Department of Natural and Cultural Resources. Brooks accepted the cross-appointment after gaining two years of experience as assistant curator of the Mellon Foundation at NCMA. | After
CT
IMAGES: Above right, Amber Esseiva | Courtesy of the Studio Museum of Harlem; at left, Turry M. Flucker. | Photo by Mark Geil
TYPE OF SUPPORTING CULTURE
Do you like and appreciate the type of culture? Please consider supporting its ongoing production by making a donation. Culture Type is an independent art history project that requires countless hours and expenses to research, report, write and produce. To help support it, make a one-time donation or sign up for a recurring monthly contribution. It just takes a minute. Thank you very much for your support.