Need plans this weekend? 10 things to do around New Orleans Sept. 30-Oct. 2 | Louisiana Festivals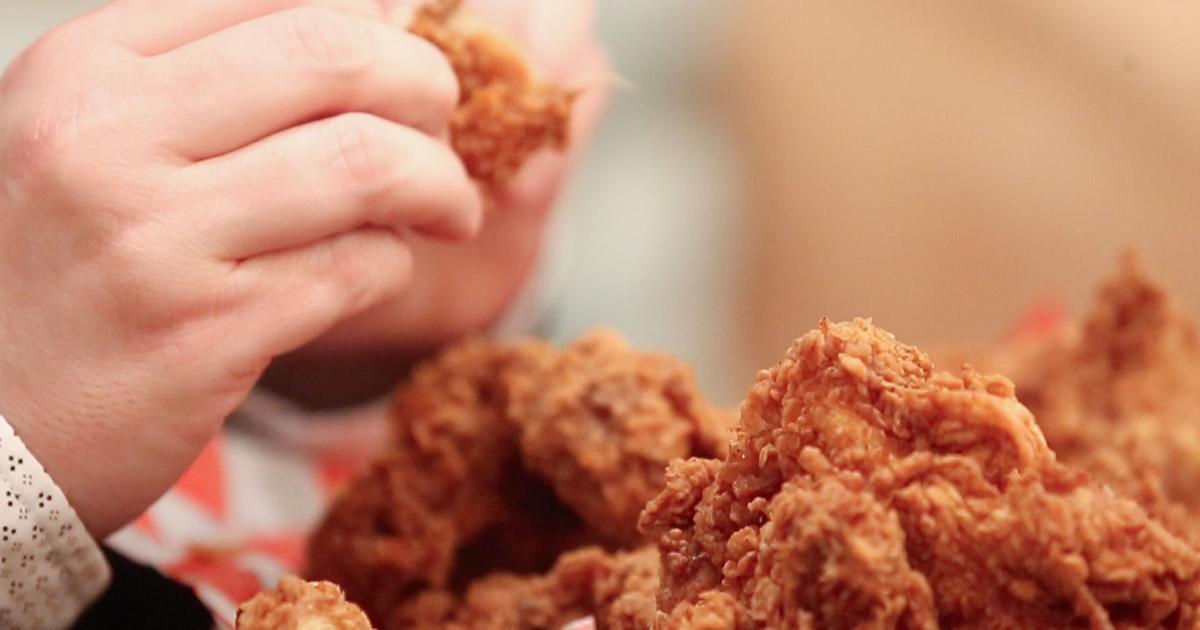 The weekend program is full of fun and flavor, with the Fried Chicken Festival, a renowned comedy show and art galleries celebrating the season.
Crispy, succulent and flavorful, it's the Southern staple and the taste of the season for FRIED CHICKEN FESTIVAL Saturday and Sunday at its new digs on the shores of Lake Pontchartrain at Franklin Avenue, beginning at 11 a.m. each day. An international assortment of chicken options is just part of the package that includes entertainment from names like Flow Tribe, Amanda Shaw, Shamarr Allen and The Soul Rebels. Experiences include a range of options from bubbles and art, to family fun and a custom car showcase at this cashless festival. Tickets start at $12.80. Taste here.
Reset in the French Quarter during the pre-war period, the New Orleans Opera presents "THE BARBER OF SEVILLE" Friday at 7:30 p.m. and Sunday at 2 p.m. at the Mahalia Jackson Theater for the Performing Arts in Armstrong Park. Rossini's Italian masterpiece is a comedy about mistaken identity, marriage, dowry and majestic melodies. A pre-opera lecture on the cogs and bolts begins an hour before curtain. Tickets start at $32. Get a date with "The Barber" here.
CHRIS ROCK, the powerhouse comedian who became an award-winning actor, director, producer and writer, brings his "Ego Death" world tour to the Saenger Theater Friday and Saturday at 8 p.m. for a night of humor and insight. Tickets start at $49 for shows at the theater at 1111 Canal Street. Get into the fun business here.
With entertainment over three days (Friday to Sunday), the INTERNATIONAL FESTIVAL OF ARTS springs into action with a host of entertainment and celebrations of music, culture and people. The fun begins Friday at the Orpheum Theater, 129 Roosevelt Way, at 8 p.m. with Julian Vaughn and Donald Harrison Jr. Saturday and Sunday, starting at noon, performers, vendors and more will be on the Mandeville Wharf in Crescent Park, 2300 N. Peters St., with bands that include Ambush Reggae, Congo Square Drum Circle, Cyril Neville and Russell Batiste and Friends, and more. Get more information here.
Get your herbage Saturday at 9 a.m. at 2140 S. Carrollton Ave. for the SALE OF HERB SOCIETY PLANTS. With a veritable treat garden including herbs, butterfly plants, annuals, perennials and some natives, there will also be unit members from the local society to help gardeners select plants for culinary purposes. and ornamental. Get a taste of the sale here.
The mystique of Joan of Arc, burned at the stake by the British on various charges, will be the focus of a day-long seminar on Saturday at 9 a.m. at the JOAN OF ARC SALON at the Woldenberg Art Center on Tulane University's Uptown Campus. Put on by the university and the Krewe of Joan of Arc, there are panels, speakers and more that look at the Maid of Orleans (old Orleans). The event is free. Consult the file on Joan here.
Merchant Navy contributions have earned a national honor that will be observed Saturday at 11 a.m. at the National WWII Museum, 945 Magazine St. for the COMMEMORATION OF THE GOLD MEDAL OF THE MERCHANT NAVY CONGRESS OF WORLD WAR II. Whether in person or online, the event will mark the recent presentation of the medal in Washington, D.C. Check it here.
The tasty tome about a hulking food icon will hit a book release at 1 p.m. Saturday when Al Copeland Jr. and author Kit Wohl make their debuts "THE SECRETS OF A TASTEMAKER: AL COPELAND THE GENERAL MANAGERKBOOK" at the Garden District Book Shop at the Ice Rink, corner of Prytania Street and Washington Avenue Uptown. In addition to the much-heralded book, there will be a Copeland food truck serving tasting portions of a variety of dishes, with full-size portions available a la carte. The event is free. Check out the history of the chicken tycoon here.
Visit Magazine Street for ART FOR ART and enjoy an evening of sips, bites, music and special shopping to celebrate art for fall. Many galleries and businesses will be open until 9 p.m. for the special Uptown stroll. Downtown galleries will also be open with new shows and more. Check out the evening here.
New faces, great songs and philanthropic reason combine for two evenings of Broadway and pop hits at RAISING YOUR VOICE 5 at Kenner's Rivertown Theaters for the Performing Arts at 7:30 p.m. Saturday and 2 p.m. Sunday. Teenagers, including director Savannah Fouchi, organized, rehearsed and performed the numbers to benefit Covenant House New Orleans. The event takes place at 325 Minor St. Tickets start at $30. Raise your voice in support here.