Nebraksa Realtors Association Announces New CEO | Commercial achievements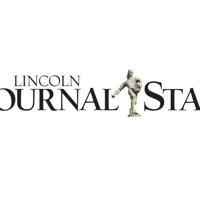 [ad_1]
the Nebraska Real Estate Association named Ryan swinney, RCE, CRS, ABR, GRI, SRS, as the new managing director.
The Nebraska Realtors Association Board of Directors is pleased to announce the selection of its new CEO, Ryan Swinney. Swinney succeeds Tammy Brookhouser who will retire after 26 years with the association. Swinney brings a wealth of association leadership knowledge and a passion for the real estate community.
Swinney comes to the Nebraska Realtors Association as the director of the Western Magic Valley Reators Association in Twin Falls, ID. Prior to association management, Swinney practiced real estate and was a real estate agent for over 15 years in Montana. Swinney served as President of the Montana Association of Realtors and served as Interim CEO for 6 months during a transition period. Swinney holds several designations including RCE, CRS, ABR, GRI and SRS.
"I couldn't be more grateful to accept the position of CEO of the Nebraska Realtors Association. I am a second generation real estate agent who has found my true passion in life as the CEO of real estate agent associations. I am passionate about protecting property and private property rights and providing top notch customer service to our hardworking Realtor Members. I am honored and very happy to succeed Tammy Brookhouser and I promise to continue to build on the great association she helped build, "said Swinney.
[ad_2]