MLB and Players Association may expand active rosters at start of 2022 season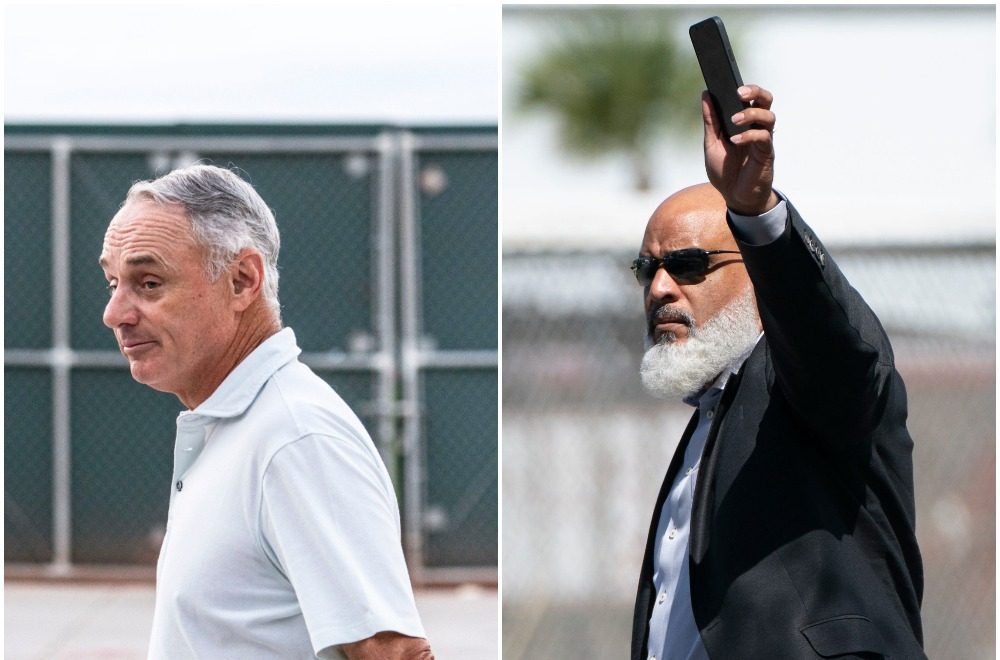 MLB and the Players Association agreed to a new collective bargaining agreement this afternoon, in time to preserve a 162-game regular season. The work stoppage lasted long enough to deal a big enough hit to spring training, which will be shorter in 2022 than it is in a typical year.
With only four weeks until opening day, there is some concern about the workload players will have to take on at the start of the season. One possible solution would be to expand the active rosters a bit early in the season, and that appears to be on the table. Joel Sherman of the New York Post Noted this afternoon that even though the expansion of the lists was not part of the ABC, the parties could come back to this possibility. Kevin Acee of the San Diego Union-Tribune tweet that some in the industry expect an expanded active roster at the start of the regular season.
This decision would not be unprecedented. The rosters have been increased to 28 players for the entire shortened 2020 season. This followed a three-week "Summer Camp" exhibition and also came with greater concerns about teams losing players due to COVID-19. Still, it suggests the league and union aren't opposed to adding a little more depth to team rosters if they're concerned about the shortened build.
Complicating matters further is the return to the limit on the number of pitchers teams can carry. During the 2019–20 offseason, MLB adopted a rule that capped teams at 13 pitchers at any one time. Under pandemic protocols, that rule was suspended in 2020 and 2021. However, USA Today's Bob Nightengale reported last May that MLB plans to reinstate the 13-pitch limit this season. That appears to have come to fruition, as Cardinals president of baseball operations John Mozeliak acknowledged he was in place when speaking with reporters tonight (via Derrick Goold of the St. Louis Post-Dispatch).
If active rosters were to expand in the first few weeks of the season, that pitching limit would likely be relaxed. However, whenever teams face a permanent cap of 13 pitchers, managers face greater challenges in managing their staff. The CBA also limits teams to nominating players to the minor leagues more than five times per season, so management won't be as simple as commuting daily with new weapons on and off the roster. This could force teams to rely more on their starting pitchers than they have in recent years (especially with the introduction of Universal DH removing the need to pinch pitchers depending on the pitching situation). Game).