Little Red Hen Theater presenting 'Shrek The Musical' | New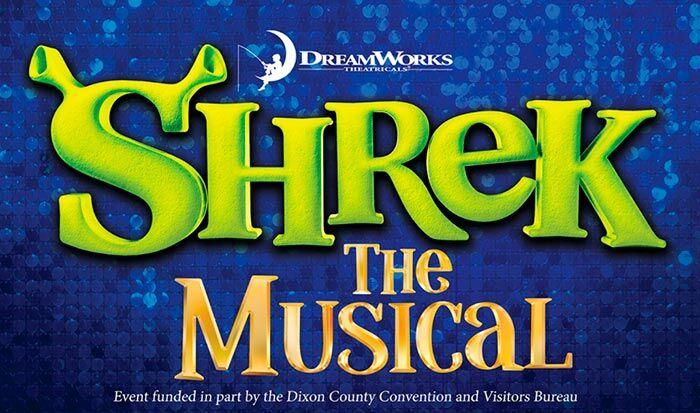 [ad_1]

WAKEFIELD – The Little Red Hen Theater has been busy bringing the magic, music and chaos of "Shrek The Musical" to the stage for the residents of northeastern Nebraska.
The Tony Award-winning musical is a classic film narrative, featuring all the characters audiences love with incredible sheet music and magical storytelling that is sure to be enjoyed by the whole family. The Little Red Hen Theater production features more than 40 performers and will be presented to audiences live on four performances from Thursday July 15 through Sunday July 18.
"Shrek" begins like all fairy tales, with "Once upon a time …" but quickly overturns the standard fairy tale trope. It's the story of an ogre who becomes the unlikely hero and finds himself in a lifetime – a changing journey alongside a mischievous donkey and a fiery princess who resists his rescue. For good measure, the story features an angry villain, a cookie with an attitude, and over a dozen other fairytale misfits, making it a fantastic story.
According to Show Director T. Adam Goos, "'Shrek' isn't just a fairytale adventure, it's a full-scale musical with fantastic songs, great dance numbers and a story that reminds each of us that the things that make us different, makes us special and gives us strength.
The cast of "Shrek" includes over 40 locals, ranging in age from 7 to over 65. "Shrek The Musical" features Zachary Chromy as Shrek, Katelynn Pommer as Princess Fiona, Mike Pommer as Donkey, Brian Johnson as Lord Faarquad, Callen Gamble as Pinocchio, and Esly Ovando as the Dragon. Adeline Quinonez as Young Fiona, Kinslee Metzler as Teen Fiona, Sawyer Brudigam as Peter Pan, Emily Cameron as a blind little pig / mouse, Olivia Dekok as Humpty Dumpty, Meg Engel as Ugly Duckling, Audrey Loggins as Wicked Witch, Patty Meyer as Mamma Bear, Kami Murphy as Little Pig / Blind Mouse, Paige Parsons as Gingy / Little Pig / Blind Mouse, Jackson Pommer in the Big , Bad Wolf, Charity Potter as Fairy Godmother and Amanda Stuhr as Mamma Ogre / Sugar Fairy Plum.
The rest of the cast includes Ryker Jensen as Baby Bear, Lydia Engel, Madelyne Herting, Myka Joy Metzler, Inga Speiser, Helena Wiltman, Lilian Wiltman and Katie Schinker as Fairies / Mouse, and Alison Bruckner, Jasara Calhoun, Jayden Calhoun, Brandon Dorsey, Elan Jepsen, Leah Johnson, Nate Johnson, Arianna Juaruz, Cell Martell, Victoria Nelson, Myles Parsons, Tiernan Parsons, Garret Robinson, Abigail Ruhland, Mimi Ruivalcaba and Diego Ruivalcaba as well as an assortment of Happy People / Castle Guards / Puppeteers.
The technical and artistic team consists of Goos as director, Scott Mead and Dawn Reimers as assistant directors, stage managers Rachel Nuernburger, Ashlyn Catalan, Vicky Galindo and Abby Seifert, with technical assistance from Jeremy Calhoun, Joseph Roeber and Zachary Johnson.
Performances of 'Shrek The Musical' are at 7 p.m. on Thursday, July 15, Friday, July 16, and Saturday, July 17, and at 2 p.m. on Sunday, July 18. Tickets can be purchased online at www.littleredhentheatre.com or by calling 402-287-2818. The Little Red Hen Theater provides accessible seating for each performance and can also, upon prior notice, provide audio description to any visually impaired audience member.
The Little Red Hen Theater provides quality artistic experiences for Northeastern Nebraska through participation in live theater productions, educational opportunities, and other cultural and community offerings. For more information on upcoming events, call the theater or visit www.littleredhentheatre.com.
[ad_2]