Here are some events happening in the Mahoning Valley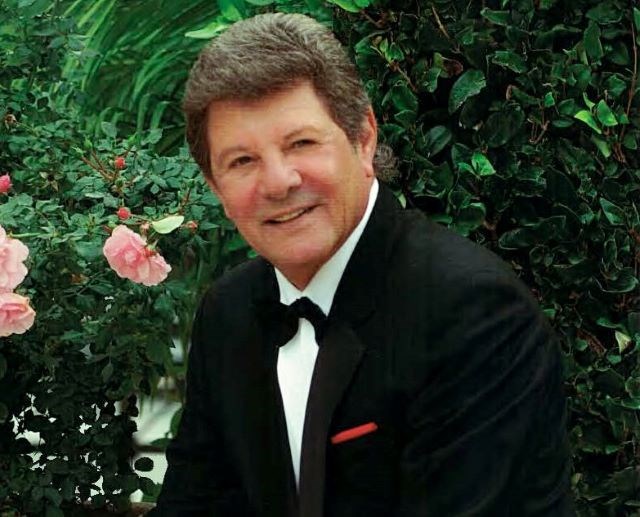 Looking for something to do this weekend? Check out these events.
Here are some of the events taking place in the Mahoning Valley this weekend. For more events, check out our events calendar and sign up here for our Weekend Matters newsletter.
YOUNGSTOWN – Surf! Singer and actor Frankie avalon, who starred alongside actress Annette Funicello in the romantic lead role of the 1960s "Beach Party" films, will take the stage at the Edward W. Powers Auditorium tonight.
Avalon will perform at 8 p.m. at DeYor Performing Arts Center, 260 W. Federal St.
Tickets, which range in price from $ 54 to $ 84 (plus fees), are available online at deyorpac.org and stambaughauditorium.com. For purchases by phone, dial 330-259-9651 or 330-259-0555. Tickets will also be available at the DeYor box office.
The former teenage idol had dozens of popular songs in the 1950s and 1960s, including the No. 1 hits "Venus" and "Why". His Gold Record singles and albums chain included 31 ranked hits. In 1959, he had six hits that were in the top 40.
Felder is about to take the stage at the Robins Theater
WARREN – Former Eagles guitarist Don Felder, who co-wrote the hit song "Hotel California", will perform at 8pm tonight at Robins Theater, 160 E. Market St.
Tickets, which range in price from $ 30 to $ 75, can be purchased here and at the Robins Theater box office.
Felder joined the Eagles in 1974 and was a member until 2001. His autobiography, "Heaven and Hell: My Life in The Eagles", was a New York Times Bestseller.
He was inducted into the Musicians Hall of Fame and Museum in Nashville in 2016 and the Florida Artists Hall of Fame in 2017. His most recent solo album, "American Rock 'N' Roll", was released in 2019.
Lit Youngstown's fall literary festival continues
YOUNG TOWN – Lit Youngstown's fifth annual Autumn Literary Festival continues with today's and Saturday events.
This year's theme is "Our Shared History". Guests include poet Teri Ellen Cross Davis, memorialist and poet Jan Beatty, children's author Matt Forrest Esenwine, novelist Bonnie Proudfoot and playwright Mike Geither.
Also on the program, more than 70 presenters from nearly 20 states.
The conference costs $ 45, with discounts for faculty and contingent graduate students, and sponsorships as needed. Registration for undergraduate and high school students is free.
Click on here for the calendar of events.
The Dustin Grella exhibition will be presented at the McDonough Museum
YOUNG TOWN – at Dustin Grella "Animation Hotline Shorts" will be displayed in the John J. McDonough Museum of Art, 525 Wick Ave., starting Saturday.
Grella is an animation artist who works with the pastel on slate technique, also known as chalkboard animation. This exhibit, which runs until October 30, features its animation hotline, "a continuous series of short animations allowing anonymous callers to leave voicemail messages which are then animated."
Her work for Dusty Studios has won international awards and has been screened at Cannes and Sundance Film Festivals, the Museum of Modern Art and The New York Times.
Grella, who teaches at Queens College in New York, received her MFA from the School of Visual Arts and received the Paula H. Rhodes Award for Excellence in Computational Art.
Grella will give a talk on her work at 3 p.m. on October 20 in the auditorium of the McDonough Museum.
Ursuline will organize the "Girls Gone Shopping" pre-auction party
YOUNGSTOWN – The Ursulines High School The auction committee is hosting "Girls Gone Shopping" on Sunday.
The 1 p.m. to 3:30 p.m. event at the Ursulines cafeteria is an event for sipping, shopping and socializing to benefit the 19th Annual Auction Gala.
Suppliers include Coral Rose Boutique, Rosebuds Children's Boutique, Captain McFinn, Bella Amica, Damsel In Distress, Dineens, Gray Barn Baking, Ivory & Birch, Jeffrey Chrystal Catering, Magnolia's on the Green, Spruce Home Décor, Studio Oxygen and Villa Maria Farm .
The cost of participation is a gift card ($ 20 or more) of your choice. Gift cards will be used to create a gift card tree or purchase a gift for the November 6 auction.
Swag bags will be presented to the first 50 guests. Door prize draws include a $ 500 scholarship for Ursuline tuition or a tree in the shape of a $ 300 gift card.
To register, click here.
MetroParks offers Pumpkin Walk, sculpture
YOUNG TOWN – Mill Creek Metropolitan Parks will host Pumpkin Walk at Twilight at 8:30 p.m. Sunday at Fellows Riverside Gardens, 123 McKinley Ave.
The paths lined with pumpkins will be walked as day turns to night. Starting at 5:30 p.m., families can enjoy live entertainment presented by the John Reese Trio. Refreshments will be available for purchase during the evening at Garden Cafe.
Pumpkin carving sessions will be available from 9 a.m. to 2 p.m. today and from 9 a.m. to noon Saturday. The carved pumpkins will be on display for the tour. The sculpture area is located in the Fellows Riverside Gardens outdoor service building.
This event is also free and open to the public. For more information call 330-740-7116 or click here.
A few quick hits …