Giant puppet refugee girl to walk from Syria to UK in 2021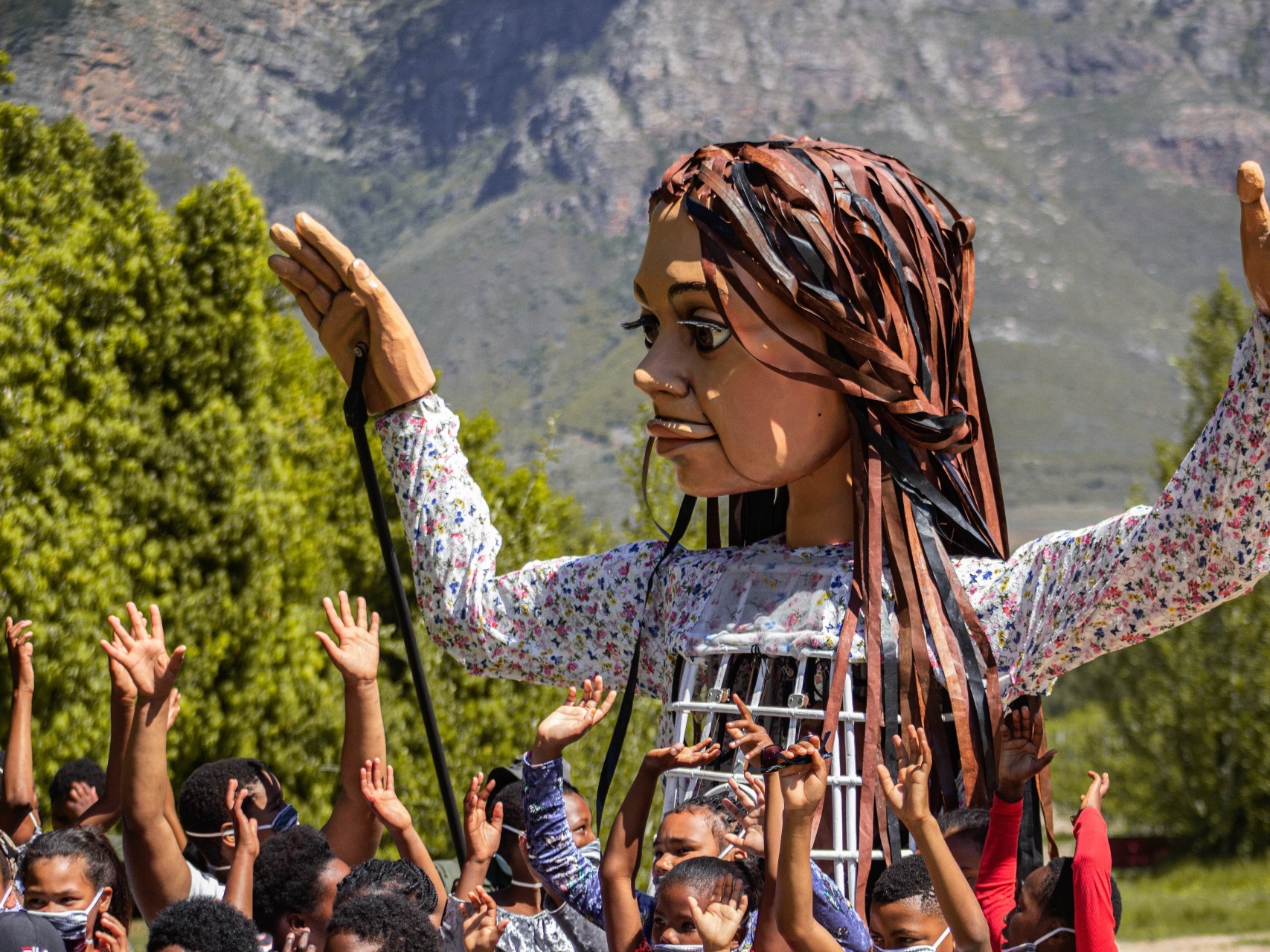 Britain's Good Chance Theater made a name for itself with the pop-up theater it brought to the Jungle refugee camp in Calais. Then came the immersive play directed by Stephen Daldry "The Jungle," which documented the inspiring but troubled life of the theater.
Now they are back, with a spectacularly ambitious project that will see Good Chance take its artistic creation mission on refugees to its logical conclusion.
'The Walk' is a sort of traveling festival based on a giant 3.5 meter tall puppet called Little Amal, designed by Handspring Theater (the South African maestros who brought us the puppets for 'War Horse'). Nine-year-old Amal is a refugee and, with the help of puppeteers, she will literally walk the 5,000 miles from the Turkish-Syrian border to Manchester next year, starting her journey in July and ending in November. (Due to you-know-what, these dates have been pushed back by several months from those originally announced.)
Photography: Bevan Roos
She is about to travel via Greece, Italy, Switzerland, Germany, Belgium and France on their way to the UK. All over it stops, it will form the centerpiece of a festival or local celebration in more than 70 towns and villages, each designed to draw attention to the stories of real-life refugee children. All events will take place outdoors – you try to get a 12 foot girl through a door – and socially distanced if necessary.
Amal will now begin her journey on July 27 and end it on November 3 with a ceremony to mark her arrival in Manchester. There will also be a launching ceremony in July as part of the Manchester International Festival 2021.
Want to be sure you catch it? You can read more about Amal's route on the The site "La Marche".
Missing live shows? Lucky for you, we've browsed through all of the best theaters, operas, dances, and cabarets that you can stream right now.