Geopolitics of Imran Khan's visit to Russia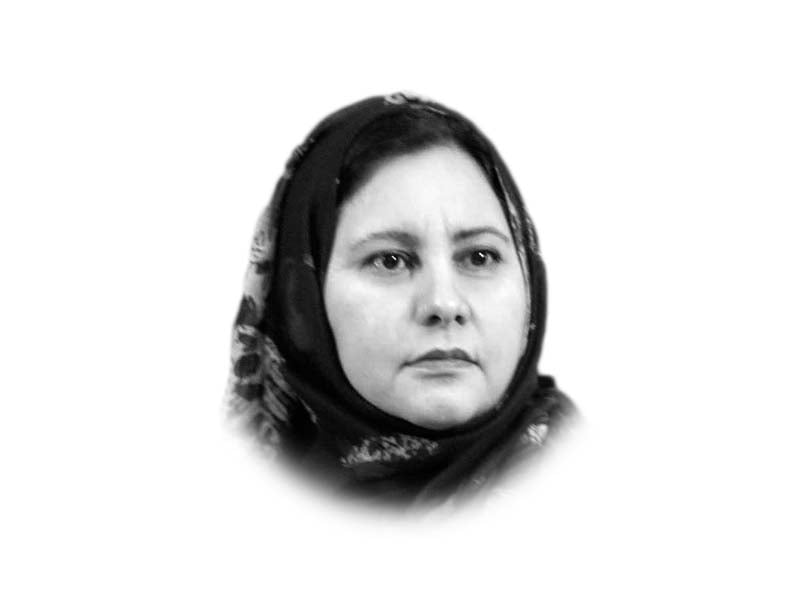 Apparently, Prime Minister Khan and his delegation had just settled into their hotel rooms in Moscow, when before daybreak President Vladimir Putin announced "the start of an invasion" of Ukraine. Was the PM taken by surprise, and Putin deliberately timing his well-planned invasion plan to the arrival of a regional player? Or, were the ministries secretly tipped off, and Putin and Khan had both worked out an unspoken political alliance, and seized the opportunity as a show of power – power that comes with being friends with crucial regional actors.
Indeed, Khan's foreign policy disposition was one that reinforced regionalism for the neighborhood. For the first time in decades, the country's vision has shifted from an introverted and isolationist one to an extroverted and inclusive one. As the world matures to become multipolar, strong regionalism is the way forward, and strong regionalism requires alliances with those in close proximity, those who are likely to be traditional rivals, and for that many balance and pragmatism are necessary.
Two potentially emerging regional alliances that encompass us are either the China-Russia alliance or the Japan-India-US alliance. With China being our traditional ally, befriending an India-leaning Russia had been a challenge for Pakistan, especially after the bitterness of the Russian-Afghan war. Nevertheless, the US invasion of Afghanistan slowly softened the Russian stance towards Pakistan, until Russia began to organize peace talks between the Pakistani-backed Taliban and the US-backed Afghan government. United in 2018. Siding with the Taliban made Russia a part of the Taliban's victory in the Afghan war and the prospect of a regional alliance between China, Russia and Pakistan, with Afghanistan and Central Asia within them, have become clearer and more practical day by day.
At the same time, the United States' alliance with India, its only real partner in mainland Asia, has steadily aggravated India's problems: when the United States imposed sanctions against the Iran in 2018, India was quick to stop its oil trade with the country, thus throwing it off Iran's friends list permanently; later in Trump's trade war, India continued to make the news by boycotting one Chinese product after another, emboldening China against it; in Afghanistan, India being a lackey of the United States, has never established ties with the Taliban; and long before all that, India had abandoned Russia to join the American side, just after losing the Russo-Afghan war. Yet, despite all these bad choices, India still clung to its relationship with Russia, especially in terms of military supplies. But all that must have changed once Khan was found alongside Putin on the eve of the invasion of Ukraine, leaving India almost completely isolated in mainland Asia. It shows how all of our choices follow us into global politics.
Not voicing the Uyghur issue and refusing to condemn Russia's attack on Ukraine may be morally difficult choices, but in a hugely skewed and unjust world order where many powerful states seem bent on strategically and economically isolating Pakistan. , these choices were perhaps not difficult for the PM. These were not messages against the humanitarian cause, but rather a message to the West to stop bullying Pakistan and stop wishing that this region would never be strong and peaceful. And indeed, China and Russia reciprocally backed Pakistan once the "international conspiracy" to get rid of Khan was exposed.
China announced that it would "help Pakistan protect its sovereignty and territorial integrity", and Russia called it "another attempt at shameless American interference in the internal affairs of an independent state for its own ends. selfish". And indeed, it was blatant interference, an attack on the will of 228 million Pakistanis, an attack on the sovereignty of the country and an attack on democracy itself. This is how geopolitics swings from one global pole to another, and this is what defines who the global players are.
As for the "international conspiracy", it is an open secret that the United States has been responsible for countless regime changes in the world; and even in the 21st century it has failed to cultivate itself otherwise. It should come as no surprise that Biden's Deputy Secretary of State Donald Lu is driving regime change plots, as Biden himself has signaled his wish to see Putin impeached in Poland, saying "For God's sake…this man can't stay in power." Thus, Lu committed the same kind of misdeed. When Pakistan and Sri Lanka both abstained from voting against Russian aggression in Ukraine, Lu called the Sri Lankan ambassador that morning to ask him to vote for Russian condemnation, which he has refused. And probably Lu embarked on the mission to overthrow both regimes from that day forward. The same week, Lu had a meeting with Pakistan's envoy to the United States, Asad Majeed, during which he warned that "if the vote of no confidence does not pass, the country will face consequences". The minutes of this meeting were received on March 7 and the motion of no confidence was tabled on March 8.
And on March 16, protests against the Rajapaksa regime were launched in Sri Lanka. It is true that Sri Lanka has been going through economic hardship like so many other countries since the global economic crisis of 2008, but the timing of the protests and the use of internet activism, especially from the Sri Lankan diaspora in Australia, New Zealand, the United States and the United Kingdom raise the question of a color revolution!
And this raises the question whether Pakistan, a sovereign nation, with a democratically elected government, was also a victim of a color revolution. If the foreign puppeteers had imagined that they would run the parliament of Pakistan by puppets – imagine, puppets running the whole state of Pakistan!
Economic prosperity can be the end goal of any democratically elected government, but that goal cannot be superfluously achieved on compromised sovereignty and a slave mentality. Conversely, we can opt for green energy and less consumption if it helps us to maintain our independence in foreign and domestic policy. Democracy is the will of the people in a few hands and it is the people's right and responsibility to make sure who those few hands are and what handshakes they do.
Published in The Express Tribune, April 8and2022.
As Reviews & editorial on Facebookto follow @ETOpEd on Twitter to receive all updates on all our daily pieces.