Genet Gallery's New Exhibition Explores Etsy's Role in the Art World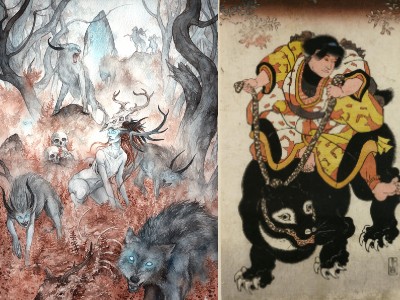 A new exhibition at Sue and Léon Genet Gallery explores the role Etsy plays (or will play) in the world of art through what is considered "fine art".
"Caveat Emptor: Etsy in the Art World" aims to showcase the historical prevalence and popularity of mass-produced objects, as well as how online platforms such as Etsy offer a break from traditional work done for the masses.
Curated by Molly Wight '22, a graduate student in museum studies at the university's College of Visual and Performing Arts (VPA), the exhibition is the culmination of independent study and research that highlights several artists, including Andy Warhol, Winslow Homer, Japanese prints and selections from the curator's personal collection.
The exhibit will be on view at the Sue and Leon Genet Gallery, located on the first floor of the Nancy Cantor Warehouse at 350 W. Fayette St., Syracuse, through April 3. A reception will be held on Monday, April 11, from 5 a.m. to 7 p.m. Gallery hours are Monday through Friday, noon to 5 p.m. or by appointment.
"Caveat Emptor" examines not only how artists who market their work on Etsy interact with the art world, but also the precedent of mass-produced art and how Etsy art shares similarities but also has differences. compared to types of art like ukiyo-e prints and Alphonse Mucha's Art Nouveau posters. Artwork sold on Etsy is contemporary art in that it's created by living artists, but it's very different from the type of contemporary art that most museums collect.
Based at the VPA School of Design at Nancy Cantor's Warehouse, the Sue and Leon Genet Gallery is a student-run space that hosts exhibits by students, faculty, and alumni of the school. Programming aims to engage the university and downtown Syracuse community with exhibitions inspired by and related to the field of design.