Funding provides dreams for inspired artists – Logan City Council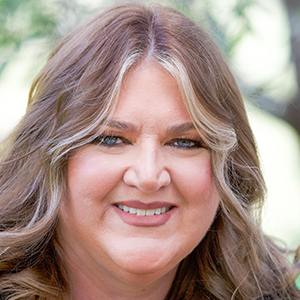 Creatives in the city of Logan are invited to pursue their artistic dreams.
Karen Lonsdale, artist-in-residence at the Kingston Butter Factory Cultural District, said many local creatives have great ideas but often don't apply for the grants available to bring them to fruition.
Dr. Lonsdale encourages those who fall into this category to get involved with the Logan City Council's Regional Arts Development Fund (RADF) grant program.
The singer and flautist will share her story alongside those of other former RADF scholars at a special event in October.
The launch of the RADF showcase and round 50 will take place between 2 and 4 p.m. on Saturday, October 1 at the KBF Cultural Precinct.
Anyone interested in seeking funding for their next creative arts project is invited to attend.
Dr Lonsdale will perform his piece for solo flute After the rain.
She said the RADF funding helped her further develop as an independent artist and educator.
Dr Lonsdale has participated in a series of professional development sessions in jazz vocals and accompaniment, composition, arranging and recorder as well as marketing and business promotion strategies with renowned Australian ensemble Topology as well as other specialists.
She has also created a few short pieces for beginner to intermediate ensembles as well as a piece for beginner wind band.
Dr Lonsdale said the RADF application process was simple and applicants could receive feedback on their ideas before submitting a submission.
"As with any other grant, it is imperative to meet the criteria when completing the application form," she said.
City Lifestyle Chair Councilor Laurie Koranski said the RADF showcase would feature the winners and allow people to learn more about the RADF.
"This program acts as a support mechanism for local creatives," said Cr Koranski.
"They are our creative heart and soul and we are committed to supporting all forms of art."
Grants are available in the fields of dance, music, design, new media, visual arts, writing, theatre, performing arts, museums and cultural heritage.
Light refreshments will be available so reservations are essential and can be made online at logan.qld.gov.au/grants/regional-arts-development-fund
Insights will also be given by the following presenters on their RADF-supported projects:
Lark Lee, who developed material on a Korean-Australian mixed culture feature film Street No. 4. The trailer will be screened at the window.

Aaron Dora, from Opera Queensland, who completed a mentorship with the Goat Track Theater at Mt Tamborine.

Louis Lim, who directed and mentored local photographers to capture the street fashion style of the people of the town of Logan in the Snapshots exhibition currently presented at the KBF.
RADF is a partnership between the Queensland Government and Logan City Council to support local arts and culture in regional Queensland.
Back to news list