Forever Fables: Fascinating Panchatantra Stories Told at Bhopal Puppet Festival | Bhopal News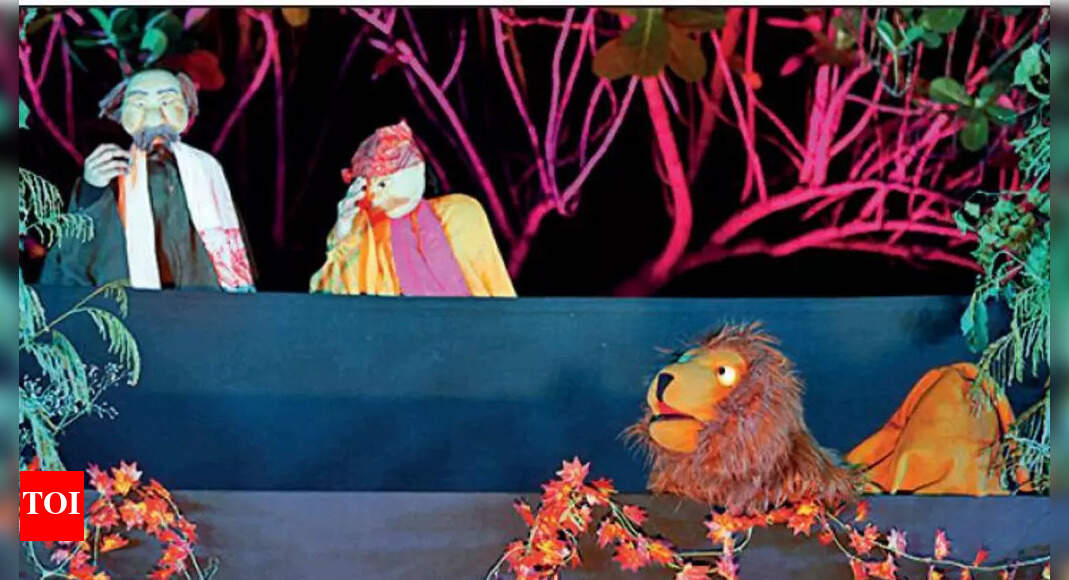 BHOPAL: Some stories are an integral part of childhood and never lose their charm or intrinsic appeal. Panchatantra tales certainly fall into this category and the subtle message conveyed through these stories touches the heart no matter how old you are. On Friday, the people of Bhopal had the chance to revisit their childhood during the Putul Samaroh (puppet festival) underway at the Tribal Museum.
The five-day festival that began on October 20 will end on Sunday. Every day, families come with children to enjoy colorful sagas told here through beautiful puppets. Interestingly, with the kids, it's the elders who really enjoy these
puppet shows
.
On Friday there were two puppet-told stories, which received approval from Bhopalis. Presented by Akshay Bhat from Delhi and his group, the folk tales – "Sone ki choodi" and "Pinjre mein sher" – were delightfully presented by perfectly dressed puppets, with appropriate backdrop and props, and more. The first story "Sone ki choodi" was about human greed for gold, artfully exploited by a lion while the animals kept away from all these machinations.
"The humans learned their lessons the hard way and narrowly escaped," said Pratima Jain, who was at the site on Friday with her two children. "These are the stories read and heard so many times, but watching the puppet storytelling was truly magical. And the underlying message is permanently recorded; I'm bringing my kids here on the last day, "she added.
The second story also revolved around a cunning lion who was in a cage and how he tricked a pundit, bending to his ego. He would have devoured it, but the man barely escaped with the help of a clever ape. Ritesh Sahu, a regular at Tribal Museum events, said: "The way the puppets danced in the hands of the
puppeteers
was a sight to behold. From the lighting to the dresses worn by the puppets and the fluid storytelling, it was a night well spent.