Exit Interview: Rick Heath, Black Swan State Theater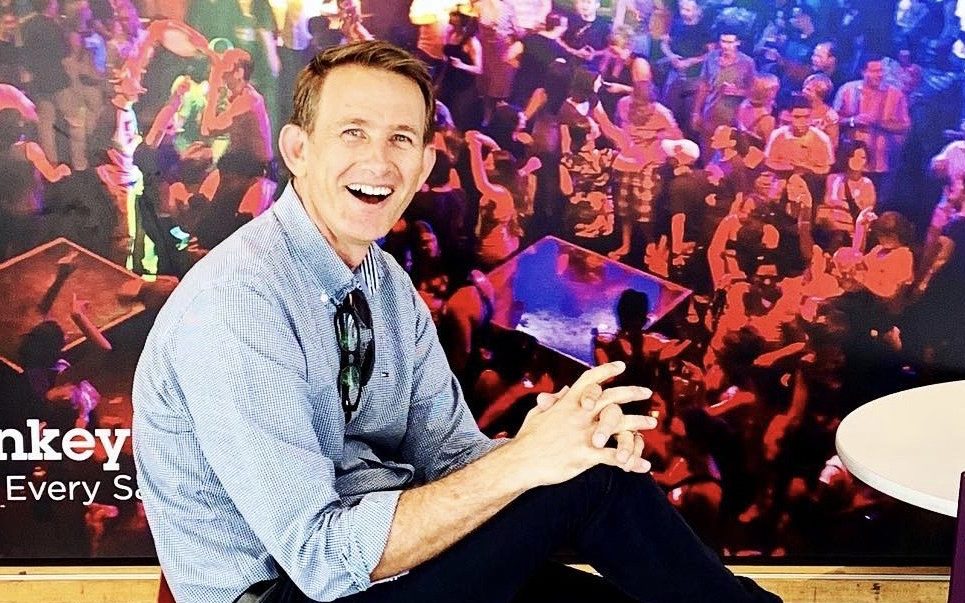 When Rick Heath was recruited into the WA State Theater Company in early 2020, he knew he was entering difficult territory. Eight months prior, it was announced that then chief executive Natalie Jenkins would not have her contract renewed in controversial circumstances. She then quit the job six months early, causing concern across the industry.
As the new executive director and co-CEO, Heath knew he would face intense scrutiny, but said the challenge of restoring stability to the business was part of what drew him to this role.
"There was a level of attraction for me to the role because of this disruption," Heath told ArtsHub. "And I think part of the reason I got the job is that my skills are basically about deconstructing and strategizing work, and helping to shift paradigms."
Although this was his first time leading a major theater company, Heath's previous 10 years as executive director of Performing Arts Connections Australia (then known as the Australian Performing Arts Center Association) well positioned to step in at Black Swan.
"There was a clear sense at the time that the company and the industry wanted to see someone in this leadership role who understood the sector deeply," he said.
Getting through tough times
Yet, unbeknownst to anyone at the time, there was a much bigger crisis on the horizon that would define Heath's time in the business. Barely ten days into his term, the world was plunged into the first COVID lockdowns, sending unprecedented shockwaves throughout the community.
"Everyone's got a plan until they're punched in the face – right?" laughed Heath, recalling the early days of COVID and its particularly acute impacts on the live performance industry .
Read: What will post-pandemic audiences look like?
Reflecting on the monumental changes wrought by the pandemic, Heath gives much of the credit to his colleagues at Black Swan, especially co-CEO Clare Watson (Black Swan's creative director at the time) who proved a partner strong in key decision making. .
'I tend to be a 'smile and support' type of person. To me it's kind of like, OK, you get punched in the face, well, your nose is bleeding, but stick some fabric up there and keep going," he said.
'But at that time [of the first lockdowns] it was Claire who said "I think we should put everything on hold, let's postpone everything until November [2020]", and it was the best decision the company could have made," explained Heath, adding that "it cost the company a lot of money, but we honored the contracts with all these artists and all the personnel during this period. '
The hard work of structural change
As Black Swan adapted to COVID-normal, Heath focused, like so many others in the arts at the time, on survival strategies.
"The type of reset and rebuild program immediately turns into something much more operational; it has become much more about how to keep the company and its employees safe, rather than how to address these more important strategic issues that people perceive [around the former Executive Director's departure and the challenging leadership transition]" he told ArtsHub.
"And there was a whole new skill set that was required of everyone to undo it all," Heath added. "Of course, it wasn't exclusive to Black Swan. Everyone was struck with this "how do you do this thing that doesn't produce?"
Read: On the future of touring
Along with learning the art of undoing 10 months of theater while keeping a company afloat, Heath also had some important structural changes in mind.
"The personnel of the company had to undergo many changes [over the past two years],' he said. "But the new executive director and artistic director are now coming to an organization where a lot of the dirt under the fingernails has been removed."
"Obviously there is still work to be done," he added. "But I think the company is much better positioned now."
The model has changed, our goals have changed, and so many of these techniques [statistical] the markers have improved.

Rick Heath
Another major company achievement that Heath is proud of is Black Swan's final season of work, including that of Meyne Wyatt. city ​​of goldwhich they presented last month despite all indications that it should be canceled due to COVID.
"We've worked with the government, we've worked with the police department and the health department, and it's only because of that sense of collaboration and everyone so invested in making this happen, that we we were able to do it," Heath said.
Reasons to move on
After these turbulent times, which Heath says have come at a personal cost, he is ready to embrace new things and sees his future paved with freelance work in a number of strategic areas.
"I'm analytical in nature and I think now the difference I can make is greater outside the company than inside," he remarked. "And when I come back to things that I think I'm good at, it's around the ideas of restoring and remodeling things, so I think that's where I think I'm going to go next."
Heath also sees the next two to five years as a critical time for the Australian arts sector, and while he is happy to see some paradigm shifts taking place recently, he believes there is still more to be done.
He told ArtsHub: "Particularly in the run up to the election, where it's not clear that even if there is a change of government there will be more money for the arts, we have to be realistic about what we can deliver and at what price, because if we keep delivering despite the cuts, that's exactly what facilitates further funding cuts.
Rick Heath's last day as Executive Director and Co-CEO of Black Swan State Theater was Friday, April 8, 2022.