director McKinney receives award from Texas Orchestra Directors Association | New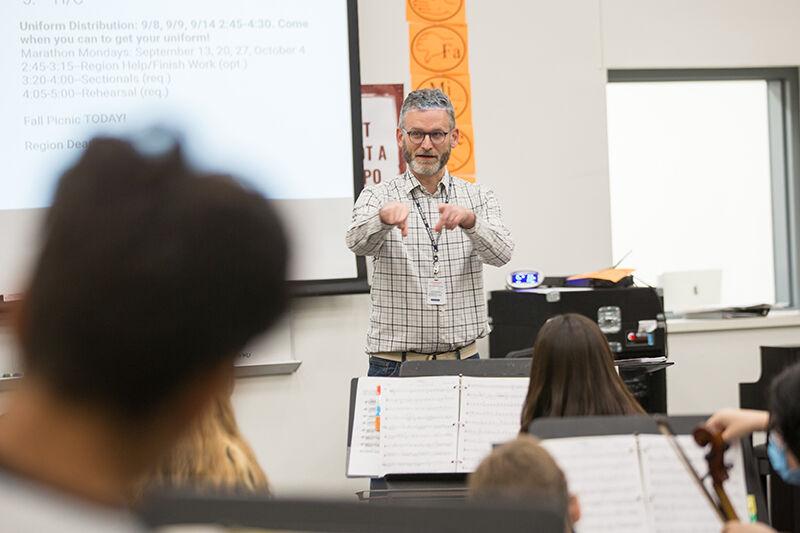 [ad_1]
McKinney North High School orchestra director Lamar Smith was appointed conductor with distinction this summer by the Texas Orchestra Directors Association (TODA).
The award was established in 2019 to honor Texas orchestral teachers with over 10 years of experience who exemplify outstanding achievement in lifelong service and leadership in Texas schools. Smith is one of the first recipients of the award and one of only two directors in the state to receive the honor this year.
"I am honored and grateful to receive such a significant honor from TODA," said Smith. "To be one of the first to receive the award is really special. I hope that many more of my deserving colleagues will receive this honor in the years to come.
Smith is currently in his 20th year as an orchestral teacher. He spent the first 15 years of his career at Carrollton-Farmers Branch ISD, but five years ago he moved to Wylie ISD where he had the opportunity to become the first director of the brand new orchestral program of Wylie.
McKinney ISD Director of Fine Arts Dr Dan White was happy to welcome Smith to MISD two years ago when Smith was hired as the new orchestra director at McKinney North following retirement. from longtime director Margaret Brown.
"I, along with all of the teachers and staff at MISD Fine Arts, am incredibly proud that Lamar has been named the 2020-2021 Director of Distinction by the Texas Orchestra Directors Association," White said. "This is indeed a well-deserved recognition of a talented musician, a talented conductor / teacher and a true leader. We are extremely pleased that Lamar is part of McKinney ISD's exceptional group of conductors. "
Earlier this year, McKinney ISD was named one of NAMM's Top Music Education Communities for the fifth year in a row.
[ad_2]