DGA, SAG-AFTRA, IATSE, Teamsters and Hollywood Basic Crafts Announce Extension of COVID-19 Safety Agreement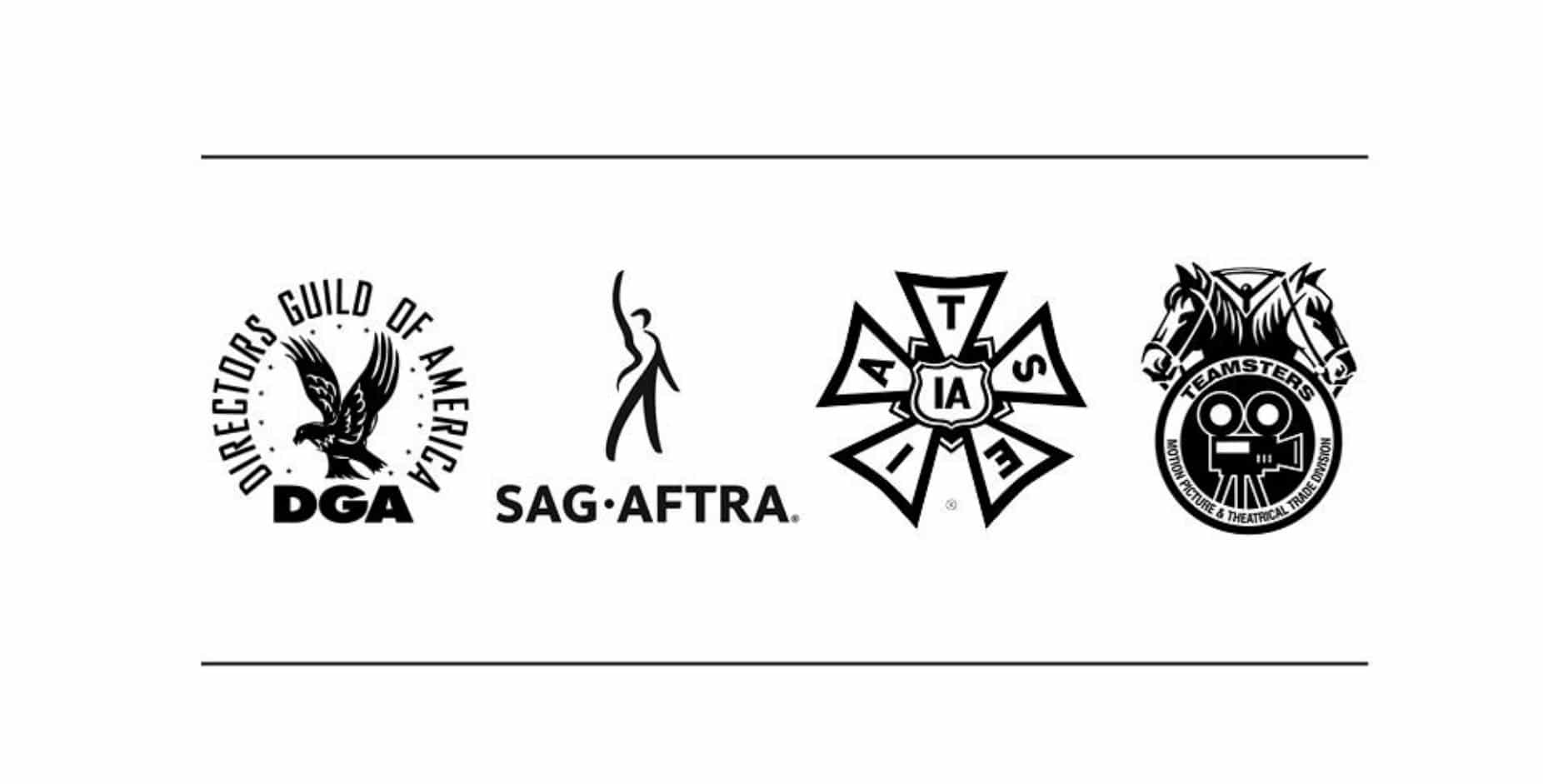 The agreement ensures that basic protocols remain in place, providing continued protection for industry workers and others while reflecting reasonable and appropriate modifications consistent with current conditions.
Los Angeles— The Directors Guild of America (DGA), International Alliance of Theatrical Stage Employees (IATSE), International Brotherhood of Teamsters (IBT) and Hollywood Basic Crafts, (Teamsters Local 399, IBEW Local 40, LiUNA! Local 724, OPCMIA Local 755 and UA Local 78) and Screen Actors Guild-American Federation of Television and Radio Artists (SAG-AFTRA), today announced the extension of the COVID-19 Safety Agreement through January 31, 2023.
The agreement maintains the multi-faceted approach that has kept the industry operating safely since soon after the pandemic began. The extension maintains core protocols while allowing for minor changes reflecting improved conditions in most areas. In addition, the agreement again grants a bank of six additional sick days reflecting the shorter duration of this extension.
The new agreement requires the strictest protocols to be implemented on productions performing in any metropolitan area or county with 14 or more COVID-19 hospital admissions per 100,000 population. This is a reasonable and appropriate modification to the trigger given the current environment.
The deal also gives productions the option of a daily antigen testing regimen for Zone A during a surge in which the production returns to the stricter mandatory Part 1 protocols.
Importantly, employers retain the right to enact more stringent masking and testing requirements on a production-by-production basis and to require Zone A employees to be "up-to-date" on their vaccinations.
Apart from these modifications, all other provisions remain in full force and effect. In any case, the full set of stricter protocols will be reintroduced should COVID-19 flare up over the winter.
The parties will continue to closely monitor the development of COVID-19.
First adopted in September 2020 after a months-long production shutdown, the COVID-19 safety agreement is the result of unprecedented coordination and solidarity between unions and collaboration with employers . The agreement reflects science-based protocols that minimize the risk of transmission of the COVID-19 virus in the industry's unique work environments. The protocols have resulted in a successful rebound in film and television production while prioritizing the safety of cast, crew and all workers on set.
# # #
ABOUT THE DGA
In the more than 80 years since its founding in 1936, the DGA has fought for the economic and creative rights of its members; protected their ability to benefit financially from the reuse of their work; established strong pension and health systems; and established competence in new technologies and distribution platforms. Today, we represent more than 19,000 directors and members of the production team working in film, television, advertising, new media and other audiovisual media.
ABOUT SAG AFTRA
SAG-AFTRA represents approximately 160,000 actors, announcers, broadcast journalists, dancers, DJs, news writers, news editors, program hosts, puppeteers, recording artists, singers, stunt performers, voice-over artists and other entertainment and entertainment professionals. media.
SAG AFTRA members are the faces and voices that entertain and inform America and the world. A proud affiliate of the AFL-CIO, SAG-AFTRA has national offices in Los Angeles and New York and local offices across the country representing members working together to ensure the strongest protections for entertainers and performers. media in the 21st century and beyond. Visit SAG-AFTRA online at sagaftra.org
ABOUT IATSE
The International Alliance of Theatrical Stage Employees or IATSE (full name: International Alliance of Theatrical Stage Employees, Moving Picture Technicians, Artists and Allied Crafts of the United States, Its Territories and Canada), is a union representing more than 150,000 technicians, artisans and artisans in the entertainment industry, including live theater, film and television production, broadcast, and trade shows in the United States and Canada.
ABOUT IBT MOTION PICTURE DIVISION:
The International Brotherhood of Teamsters Film Division represents more than 12,000 Teamsters in North America who work on feature film, television, commercial and theatrical productions produced in the United States, Canada and around the world.
ABOUT HOLLYWOOD BASIC CRAFTS:
The Hollywood Basic Crafts is made up of approximately 7,500 members who are part of Teamsters Local 399, FIBE Local 40, LiUNA! Local 724, OPCMIA Local 755 and UA Plumbers Local 78. The Hollywood Basic Crafts Unions represent a wide variety of classifications within the motion picture industry, such as: drivers, location professionals, casting directors and associates, trainers animals, wranglers, mechanics, dispatchers, kitchen helpers, electricians, HVACR technicians, sound installers, generator operators, portable air conditioning technicians, laborers, plasterers, sculptors, plumbers and more.
Contact:
CEO
Rick Markovitz
[email protected] /818.421.3334
SAG AFTRA
Pamela Greenwalt
[email protected]/323-549-6872
IATSE
Jonas Loeb
[email protected]/212-730-1770
Basic Teamsters/Hollywood craft
Amy Gorton
[email protected]/818-432-3316