Berlin's new airport sees a five-year wait for the return of pre-crisis traffic | News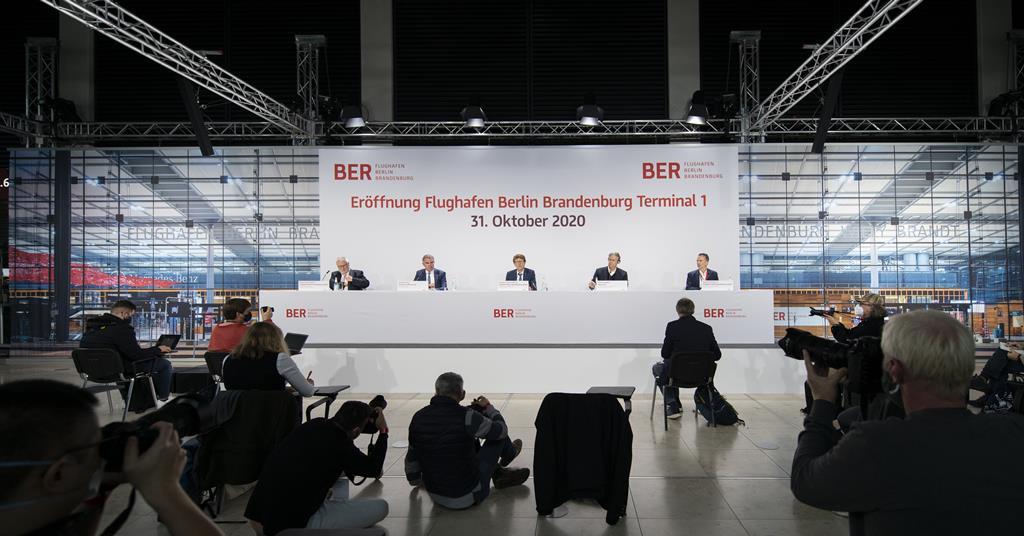 After finally opening in October 2020 after years of delays, operator of Berlin Brandenburg's Willy Brandt Airport expects another five-year wait until pre-pandemic passenger levels return and warned of the need for continued shareholder support to offset revenue losses.
The average number of daily passengers handled by Berlin Brandenburg Airport, around 7,500 in the first weeks of January, is around 10% of the levels seen at the same stage last year. At that time, the city was served by Schoenefeld and Tegel airports, prior to the opening of the newly consolidated Berlin Brandenburg facility.
The operator of Flughafen Berlin Brandenburg Airport expects passenger numbers to reach 10.7 million this year, less than a third of the 35.7 million handled by the city's two airports in 2019.
While it foresees a best-case scenario in which it could return to those levels in 2023 – and by 2027 in the worst case – it is basing its business plan on projections that it will return to the number of passengers from before. the pandemic in 2025.
"If this forecast is correct, a total of around 83 million fewer passengers than originally forecast would fly from Berlin Brandenburg between 2021 and 2025. This is accompanied by considerable economic losses," Flughafen Berlin Brandenburg said following a a supervisory board meeting today.
Although he outlines several cost-saving initiatives, including the postponement of expansion investments and the temporary closure of Terminal 5, he warns that this will not be enough to offset the loss of revenue resulting from the drop in traffic levels.
"That's why Flughafen Berlin Brandenburg depends on renewed shareholder support and partial debt relief to maintain its viability in the capital market," he said.
Flughafen Berlin Brandenburg President Rainer Bretschneider says: "So far we have been satisfied with the operations at Berlin Brandenburg Willy Brandt Airport. The processes run stably and work well, if you disregard the usual start-up issues of a major structural project. »
"Unfortunately, the economic situation at airports in Germany is still very critical due to the pandemic and a recovery is currently not in sight. Therefore, after commissioning, the focus is now on finances and therefore on the economic activity of the company", he adds.
Airport Managing Director Engelbert Lutke Daldrup adds: "The airport company therefore does not expect air traffic to return to pre-crisis levels before 2025. As a company, we will do everything our best to work as cheaply as possible until then. We will have to deal with painful cuts.
"Until we have reached the pre-Corona level, we will continue to count on the support of our shareholders."