Berea College graduate living his grandfather's dream | News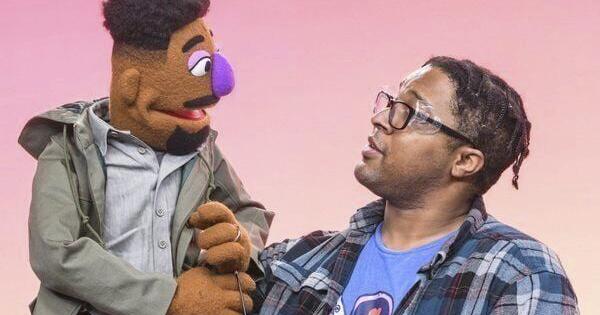 Chris T. Hayes' grandfather was a king with a dream.
Although the dream was not as broad or profound as that of Dr. Martin Luther King Jr., it had an extraordinary impact on his grandson.
On Monday, Hayes sat down for a special video callout at Berea College to celebrate MLK Day titled "Open Sesame: The Black Preacher and The Black Puppeteer."
During the program, Hayes reflected on his life story, lessons learned from his family and legacy, and fulfilling his grandfather's dream.
"Everyone knows Martin Luther King's dream. My grandfather's dream, he only told me. He called me… 'Chris, buddy, buddy, buddy, buddy. I dreamed of you. The dream I had was that you were in your community serving your community using your gifts and talents. And you're right there working with the people and you use what you're good at to serve your community.' and he hung up," Hayes recalled.
Reverend Dr. King Thomas Hayes began traveling from Georgia to Connecticut to work tobacco. He was a pastor for 31 years and the backbone of the Hayes family. King Hayes was a passionate voice for the civil rights movement and social justice, dubbed by the Connecticut Courier the "King of Connecticut."
Young Hayes was born and raised in Connecticut. From an early age, he always wanted to be in art and entertainment. His family has been extremely supportive of his efforts. He had no idea he was embarking on a career as a puppeteer, as Hayes had always wanted to work in music. He has multiple on-screen credits on shows like "The Vampire Diaries" and has worked in theater, stand-up comedy, and more.
For 15 years, Hayes has been a puppeteer and for six years he has worked as a puppeteer on Sesame Street.
Hayes worked in the arts throughout his time at school. One of his first major stage experiences was a black history show he and his friends put on for their high school. He also worked on another college play that is deeply important to him.
"We were doing a history project studying slavery in Connecticut… It blossomed out of this one thing about a theater show about slavery in Connecticut. It morphed in this thing where we were looking for slaves who were buried in old cemeteries. Cemeteries in the middle of this massive city; there were unmarked graves. There were about 300 slaves who were buried there on the outskirts," Hayes said.
The project grew into researchers and historians working at burial sites to find more buried slaves. Hayes and his friends then performed their play to raise money for a monument to buried slaves. They even found themselves traveling out of Connecticut to put on the play.
He briefly found himself in school at the University of Hartford before dropping out and working several jobs. His life was changed forever again by another phone call, this time from a cousin who asked "Hey, do you want to go to college for free?"
Hayes then found himself on a plane to Kentucky to begin classes at Berea College.
"It would be where I would spend the next three years of my life learning and growing," Hayes said. "If you jump in there and really try, you can make the most of this place. It's already great. But you can adapt it to what you do. Berea was also the first place I put a puppet…Coming out of there, I was very excited, thinking maybe it was something I could do."
During his freshman year at Berea, he applied for a job at the Center for Puppetry Arts in Atlanta. While they turned him down after that first audition, Hayes tried again later. After graduating from Berea, he spent three years touring with Cincinnati's Madcap Puppets and later successfully auditioned again.
Hayes' time in Atlanta was busy. He held several jobs – one at the Center for the Puppetry Arts, one at a theater box office, and improv and stand-up comedy jobs. Kermit the Frog puppeteer Steve Whitmire taught Hayes and other Center puppeteers how to perform in front of the camera – a skill that would come in very handy for Hayes' next gig.
"After I did that, I sent my CV to Sesame every two years. And finally someone who knows them said '…Hey, they're actually looking for puppeteers.' So I sent them another tape. This one was different. I heard this one and they invited me to come to New York. That workshop changed things," Hayes said.
Hayes went to Queens, New York, to the studio where Sesame Street is filmed. He was given a studio tour by Martin P. Robinson who plays characters like Snuffleupagus on the show. Martin shared an idea with Hayes – everyone cries the first time they see the Sesame Street set.
Hayes was no exception.
However, there is little time to grieve on the set of the beloved children's program. Hayes learned this quickly after being hired a year after that fateful workshop.
"These tears dry so fast. We work so fast on set. We pedal to the metal," he said.
He can play multiple characters from the show on this hallowed set and even in his home office. Hoot the Owl is one of Hayes' favorite puppets on the show. Elijah Walker is another character who means a lot to him. Elijah is a new puppet who debuted in 2021 alongside his son Wes. The pair is used in segments that illustrate racial literacy.
Hayes said he didn't have to work with many other black puppeteers. He hopes he can open doors for other black artists like him.
Looking back, Hayes believes the stories he helped tell lived up to his grandfather's dream for him.
"A lot of theater that I've done and a lot of work that I've done…especially with puppets, has been for the community around building education and closing the gap…We're pushing even more On Today, King's Day, it's good to know that the company I work for is pushing for kids to know who they are.