'All together now!' Workhouse Joins Global Effort to Bring People Back to the Theater | Securities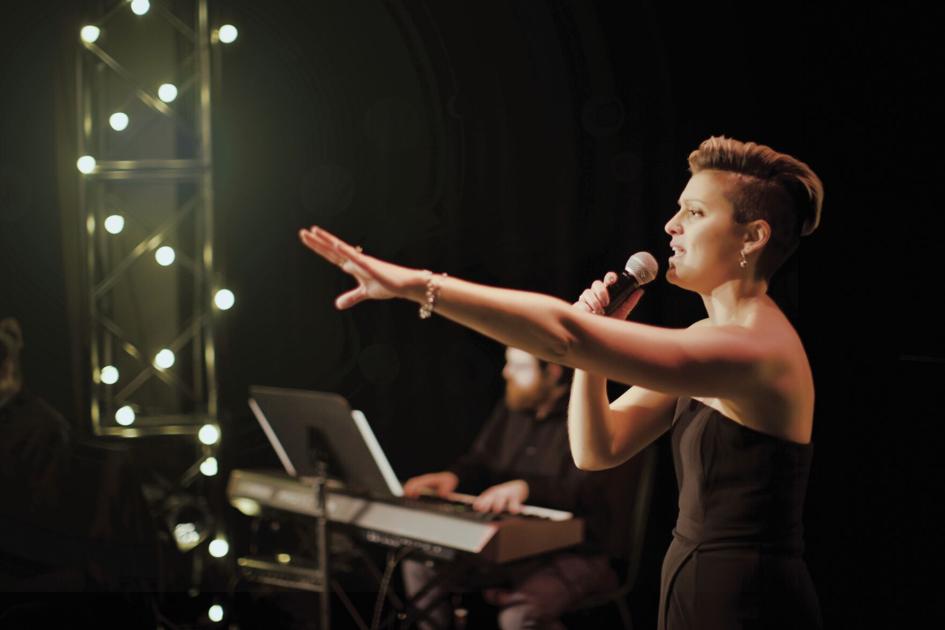 The Workhouse Arts Center in Lorton is participating this weekend in a worldwide production, "Tous ensemble n'est pas!" : a global event celebrating local theater ".
Performances are scheduled this evening, from Friday, November 12 to Monday, November 15, at 8 p.m. each evening.
Joseph Wallen, Director of Performing Arts at the Workhouse Art Center, explained that "All Together Now! features songs from Music Theater International's catalog of musicals including "Annie", "Charlie and the Chocolate Factory", "Come From Away", "Mary Poppins", "Beauty and the Beast", "Fiddler on the Roof "," Godspell "," Guys and Dolls "," Hairspray "," Les Misérables "," Little Shop of Horrors "," Mamma Mia! "," My Fair Lady "," Loyer "and" Waitress ".
Drew Cohen, President and CEO of Music Theater International, said the show "aims to bring people back to the theater, whether as members of the audience or the cast, crew and cast. musicians ".
Because the review features songs from the world's most iconic musicals, there's something for everyone, Cohen added. "Our goal with this global event is for organizations to bring hope, inspiration and enthusiasm to their communities through the transformative power of musical theater."
The Workhouse production of "All Together Now!" Will feature Jackie Madejski, Josh Carlas, Kellie Wells, Kristianna Pirrie and Sean Garcia as performers and Robbie Taylor and David Weinraub as musicians.
Merissa Martingnoni Driscoll is the musical director, Brian Bachrach takes care of sound and lighting, and Workhouse's performing arts coordinator will be the producer of the show.
Driscoll said the show is not only an invitation to return to the theater, but also a change to reinvent performance.
"It might not be much," she said. "A simple change of perspective. A different instrument. A different voice. But the songs that we have known for years can always take on new meaning, new forms.
During the production of the Workhouse, the performers will use the acoustic guitar as a driving instrument, added Driscoll. "Each song has a space to reflect and readjust. Five singers bring individuality and intention to their performance both as an ensemble and as a whole. And a dedicated team behind the scenes gives you a chance to reinvent yourself. "
Leon Scioscia, president and CEO of Workhouse Arts Foundation Inc., said all team and cast members will either be fully vaccinated or have received a negative COVID-19 test result before performances. Members of the public must show proof of vaccination or proof of a negative COVID test within two days of the performance. Masks are mandatory in the theater except for eating or drinking.
2021-22 season announced
This weekend's performances of "All Together Now! Are part of the 2021-2022 seasons of the Workhouse Arts Center "Produce" and "Present".
The "Production" season includes live productions on the main stage, in-person productions, Saturday morning family productions and several stand-up comedy shows. All of these performing arts productions will be in the black box style of Workhouse, W-3 Theater.
In addition to "All Together Now!", Other shows will include "The Mystery of Edwin Drood" (December 10-January 23), "Five Guys Named Moe" (March 5, April 9) and "Xanadu" (May 7- June 18).
The "Showcase" season, thanks to a grant for closed room operators from the Federal Government, will feature several musical genres (banjo, blues / jazz, classical, comedy, contemporary classical and folk), a music festival / Brewfest and theater improvisational engagements providing unique artistic experiences for adults and youth from diverse racial and socio-economic communities.
All "Presentation" productions will perform in the reconfigured performance space of the center's McGuire Woods Gallery, as well as other performance venues around the Workhouse campus, including the Rizer Pavilion.
While still in development, the "Presentation" season is expected to include performances by many regional artists and groups, such as the Alexandria Harmonizers, Bill Heid, Brass 5, John Bullard, Lynne Mackey, Plunky and Oneness, Terra Voce, New Orchestra of Washington, Barefoot Puppet Theater and Strathmore AIRS.
"Our 2021-22 season promises to be filled with stimulating, musically inspired and enjoyable productions," Wallen said. "We are delighted to present live performances once again. "
The Workhouse Arts Foundation, which manages the Workhouse Arts Center, is housed in the former Workhouse prison at the DC Correctional Complex in Lorton which opened in 1910. After it closed in 2001, its founders, in cooperation with the leaders of the Fairfax County, transformed the site into a community arts center. Opened in 2008, the Workhouse is home to more than 80 resident and associate artists, presents 100 annual art exhibitions and 300 annual performances, and supports dozens of classrooms for teaching 800 classes.