Addressing social issues through engineering and theater | MIT News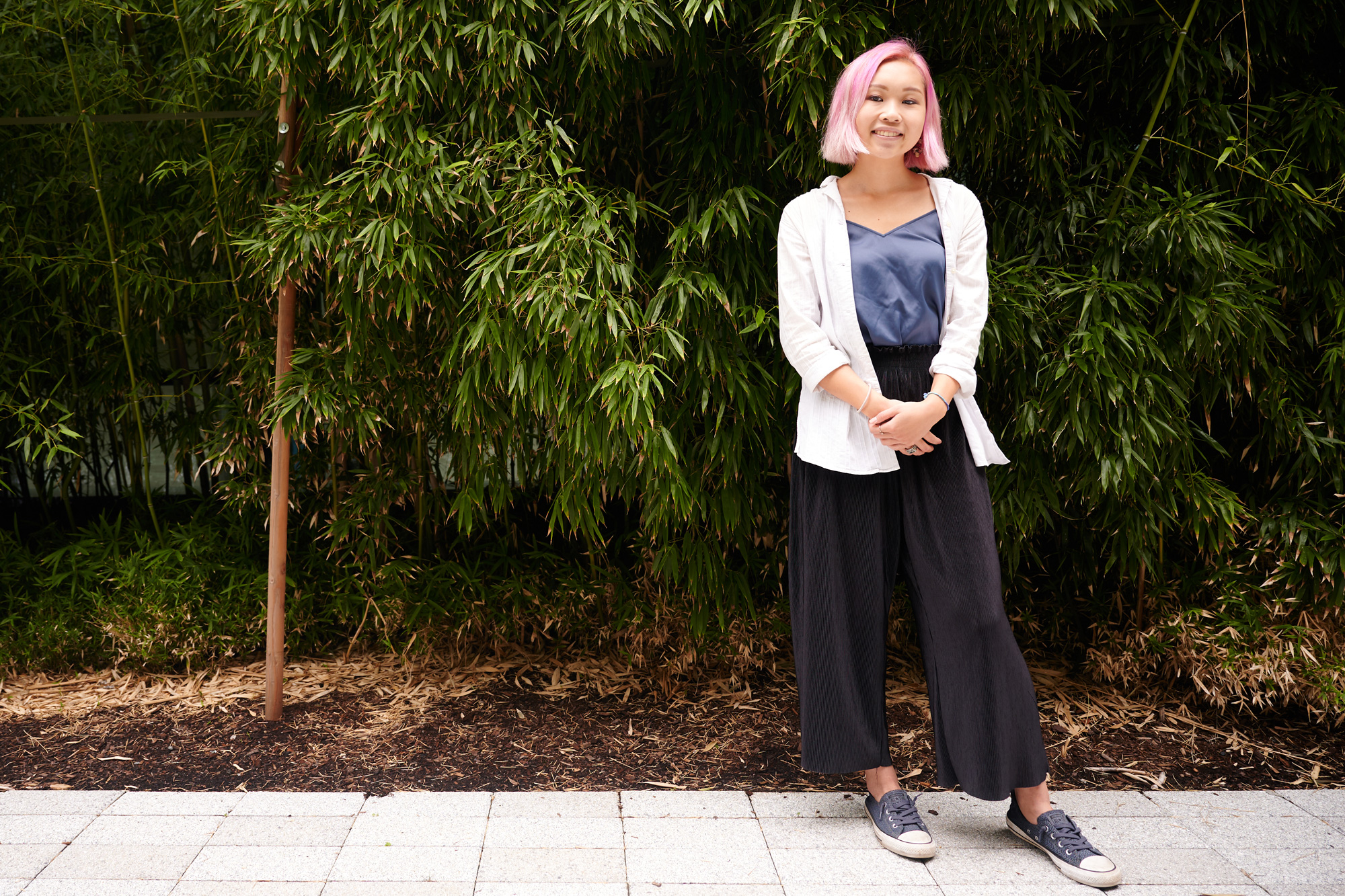 Susan Su thought she was discovering a new cafe. She was in Beijing for the second half of her gap year, working with a biomedical engineering group at Tsinghua University. But the lab was relatively new and she spent her time exploring the city.
She soon realized that she had instead stumbled upon the first non-profit independent theater in China, which supplemented its income with a cafe. Productions had been shut down and staff gone due to the Covid-19 pandemic, but the place still had an atmosphere that intrigued him. By the end of the day, Su had joined a roster of volunteers, and for the next six months found herself at the center of a small but vibrant arts culture.
Now a mechanical engineering student at MIT, Su had dreamed of being an artist since childhood, but had never been exposed to theater before. Although she mostly helped in the operations of the café, just being surrounded by her colleagues was an eye-opening experience.
"That's when I learned to really appreciate art, but also how unique these spaces were, especially in China," says Su. "All my colleagues were completely different from me. They were all performing arts students, [but] it was really good to see how well we got along, despite our differences.
Su returned to MIT with a new appreciation for theater, not only as an art form but also as a means of expression and social change. Since then, she has worked with MIT's Musical Theater Guild and the Wuming Theater Club in technical and design roles.
A wide range of interests
Su's openness and appreciation for new experiences led her to study mechanical engineering with a concentration in bioengineering and global development. Although she came to MIT with an interest in molecular biology, being surrounded by the culture of makers pushed her towards engineering.
"I've never got on all fours to build a roller coaster," Su says, referring to the East Campus dorm's tradition of building a roller coaster (or otherwise large structure) in its backyard during School Week. residential exploration. "But I think it influenced me more subtly," she says, adding that she's also been inspired by friends who have worked on personal projects in makerspaces, which are stores designed and staffed specifically to help students to do just that.
Like this theater in China, the dynamic culture of MIT's creators was a unique source of inspiration for Su. "I see all these things being created around me, and it's inspired me to be a more creative person," she says.
Yet she did not abandon her interest in biology and medical research. She finds time to pursue her interest in biology through interdisciplinary UROP projects "where [she] can use mechanical engineering for application in biology or medicine.
So far, she has worked on projects involving microfluidic systems for the detection of sepsis, surgical instruments for neuroengineering, patient-specific cardiac models for testing cardiac therapeutics, and diagnostic methods for breast cancer. lung.
His interest in these technologies goes beyond the latest innovations; Su also strives to make an impact on a global scale. After returning from her gap year, she began taking classes at MIT's D-Lab that focus on engineering solutions to the challenges of global poverty. It has already participated in the design of a water desalination system with partners in the south of Madagascar and a device to help climb stairs for households in Latin America.
Su says this is the kind of work she wants to pursue after graduation: "I not only want to work directly with communities to find solutions to their problems, but also empower them to take ownership of these products and the process."
In search of new perspectives
When asked what she's looking forward to in her senior year, Su says she's excited for the Wuming Theater Club's fall production of "I love XXX." an experimental piece written by Meng Jinghui. She first discovered the play in China on stage, a course she took during her freshman year after returning to MIT. It explores the society that emerged in 20th century China after the Cultural Revolution through the personal stories of its characters, most of their lines starting with "I like…".
"I really like theater that addresses social issues, especially in China where people maybe don't have so much power to express themselves," says Su. As technical director of production, she will be in charge of "costumes, scenography, props, all that. From a design point of view, it will be a really interesting production.
With her wide range of interests and her focus on social change in the fields of engineering and the arts, Su is on her way to becoming a thoughtful global citizen. Although she's still unsure exactly what the future holds, Su knows she wants to travel a lot in her career — "not necessarily in the sense of vacation." I really enjoy meeting new people and being exposed to different cultures or people from different backgrounds.
"I want my perspective to be constantly changed, renewed and challenged. And I think traveling and meeting people from different backgrounds, different stories – it's a very effective way for us to put our own backgrounds and biases into perspective and see what other people value.